The Genealogy Roadshow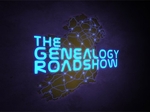 RTE's The Genealogy Roadshow is now an international hit series. PBS in America has already broadcast a US version of the show shot in Detroit, San Francisco, Nashville and Austin, Texas. Season 2 of the US show is on the way.
The original Irish programme is returning to screens on 11 May with a brand new series full of amazing stories. Once again the people of Ireland are the stars of the show. The series will be presented again by Derek Mooney.
The Roadshow's crack historical and genealogical team help people trace their family's roots and discover surprising stories from the past. People from all four provinces got to know the truth about tragic events, infamous ancestors and famous cousins.
Thousands of people contacted the show with questions. Some wanted to know if they were related to someone famous. Others wanted to solve mysteries going back generations. Others had heart-breaking adoption stories and tales of families ravaged by war.
Our team set out to help these people fill in the blanks. The mission is to answer the questions, solve the riddles and uncover the truth. Some people get the news they want but not every tale has a happy ending. In this series, there are tears of pride and joy, as well as fantastic surprises.
The Genealogy Roadshow also sheds light on the people history has forgotten. We look at local and national events and ask who didn't get the credit they deserve? We also take a look at people and events you think you know, but tell the stories you haven't heard before.
This year the show has added technology to the bag of tricks. Historians and witnesses from around the world are able to beam in directly to the roadshow to give expert testimony and corroborate evidence.
Some of the stories involve Irish people in far flung places: Irish immigrants starting a new life in Argentina were part of an international crisis as thousands were scammed out of their life savings and left stranded in a strange land; An innocent Irish girl was gunned down in a Canadian frontier town, caught up in a local blood feud; A Wexford man was spared a terrible fate at Custer's Last Stand, only to be forgotten by history, until now; A Longford woman went to America and became a notorious criminal in the era of Al Capone.
Some of the stories are closer to home: After years of listening to his father's stories, a Dundalk man finds out once and for all if he is related to St. Oliver Plunkett; A Cork man discovers that his relatives were saved from the gallows by none other than Daniel O'Connell in a famous trial; We hear the tale of an Orangeman's wife who kept her Catholic identity a secret, even from her family, for her whole life; And there's even some myth-busting in this series as we delve into the mystery of 'The Lost Village of Audleystown' to see if there's any evidence to back up the story of a village full of families who were forcibly migrated to the USA by a wicked land owner who levelled their homes.
This original Irish programme is back on your screens from Sunday 11th May at 7pm on RTE One.
Our team of experts:
John Grenham
John came to professional genealogy in 1981. As in-house researcher for the Genealogical Office in 1990-91, he was instrumental in setting up the GO Consultation Service, the forerunner of the current Advisory Services in the National Library and National Archives.
"I've been helping people look for their ancestors for almost 30 years, but seeing their delight and astonishment when they find something still gives me as much of a thrill as ever. I never tire of showing just how easy family history research can actually be, and how much fun. And I love cupboards with skeletons in them."
Susan Chadwick
Susan is a genealogist who has been involved in family history research since 1997. With a background in teaching and IT, she became a member of the Association of Professional Genealogists in Ireland in 2010.
"I am regularly amazed by the emotional impact that genealogy can have on people. It's not always about linking the client to somebody important, but rather linking them to somebody who is important to them. It's filling in the blanks in the lives of their lost ancestors. The discovery of someone famous, a black sheep or a family rogue, is often just an unexpected bonus."
Turtle Bunbury
Turtle Bunbury is a best-selling author, historian and TV presenter. His books include the award-winning Vanishing Ireland series, Sporting Legends of Ireland, The Irish Pub and Living in Sri Lanka. The fourth 'Vanishing Ireland' book will be published in 2013.
"Everyone is excited when you can link them to a famous person or someone heroic, although some people love to have a good villain in the family as well"
Series 2, episode 1 "Powerscourt"
Irish Casualties in The Congo
Amy Mulcahy from Meath wanted to learn more about her grandfather who was killed in The Congo. On the show she learns about his family and his final days, through military records of the battle.
The Dresden Affair
Maria Ball from Cabra, Dublin knew that her great grandparents went to Argentina to start a new life but were caught up in a large international scam known as The Dresden Affair. The experts look into what happened to them and thousands of other Irish who were robbed of all their money and stranded in a strange land.
Adoption Story
Mary McDonagh and her daughter Joan came to the show hoping to find out about her birth parents and early life in Temple Street Children's Hospital in 1930's Dublin. It's a tragic, frustrating story of what happened to unwanted babies in the inner city before the state had an official adoption process.
Casement's Brigade
Thomas Mooney from Wexford came to the Roadshow in Powerscourt to find out about his estranged uncle Jack Greer, who was disowned by the family at the end of the First World War. Thomas is surprised to discover what became of Jack and the details of what caused the family rift.
The Massacre of The Black Donnellys
Kathryn Murray from Lucan came to find out if she is related to the Donnelly family from Ireland who went to Canada and were massacred by the locals in a blood feud. The horrific murders are legend in Canada as a black mark on the country's history. Could Kathryn be part of that family?
The Irishman who survived Custer's Last Stand
Anne Ryan from Clondalkin has been trying to prove for years that she is related to Michael Keegan, a celebrated Wexford man who fought in the American Civil war and may be the last survivor of Custer's Last Stand. She and her family will get some surprising and emotional news.