The 11th Hour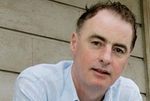 Dave Fanning returns with a new series of the 11th Hour from the O2 in Dublin.
Coming up on the new series of the 11th Hour are live performances from Oliver Cole (Meath), The Plea (Donegal), David Turpin (Dublin), Fionn Regan (Wicklow), Dirty 9's (Dublin), Adrian Crowley (Galway), James Vincent McMorrow (Dublin), and Yes Cadets and John, Shelley and The Creatures from The North.
Three-part features include The Story of The Blues, Ash on the Road and the Story of Blur.
Other Irish acts featured with their TISCH School/Hot Press videos include David Geraghty, Vengeance and The Panther Queen, Sweet Jane, I Phoenix, The Gandhis, Laundry Shop, Moth Complex and Neosupervital.
Celebrities lined up for interviews where they talk about their favourite music, include actors Brendan Gleeson, Cillian Murphy and Tony Tormey (Fair City), novelist Claudia Carroll, comedian David McSavage, weather girl Jean Byrne, musicians Fionn Regan and Vyvienne Long and, the one and only, BP Fallon.
Also, in 'Live at The Olympia' we'll have Gemma Hayes, Duckworth Lewis, Jape, Villagers and Mundy amongst others - AND REM!
Other features range from a special on Doves to coincide with their 'Best Of' release, previewing Eminem at Oxegen with a look back on the making of his iconic 'Stan' video (plus Dave interviews Eminem), a report on Heavy Metal movies, in the studio with Hot Chip, Massive Attack, Peter Gabriel and Pearl Jam, 40 years of The Carpenters, Kings of Leon live, on the road with White Stripes
Plus exclusive interviews: Dave talks to a host of stars from Willie Nelson to Ry Cooder.
RTÉ Two, Wednesday, 11.20pm