Taking Care Of Business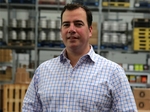 Taking Care of Business is a brand new TV series which comes the aid of ordinary Irish people who got into extraordinary debt during the Celtic Tiger years and who are now struggling to keep their businesses afloat. With the help of two financial trouble-shooters, Sean Dunne and Tommy Murphy, the series hopes to help these businesses from going bust.
Sean Dunne and Tommy Murphy have over 50 years experience between them as financial advisers and have a wealth of experience helping those who are facing huge debt and struggling to survive.
With unprecedented access over a number of months to the stories of the six people/families featured in the series, we see how their situations are changed by the intervention of Tommy and Sean. All the stories reflect their own Celtic Tiger saga - huge confidence in their unshakeable success, no worries about taking on extremely large bank debt right up to when the crash happened.
Episodes
Episode One
James Fegan is the third generation to run the family food business. When James took over, Ireland was booming and he was keen to expand the business from their old premises in Dublin city centre. He borrowed €3.5m in his own name to build a new warehouse in Finglas. James also bought a €1.15m home. However, he struggling to repay over €3 million in debts
Episode Two
Joe O'Flynn, owner of Rathsallagh Country House in Wicklow, used to have helicopter parking problems however since the recession Joe has been fighting to keep the family business afloat.
Episode Three
Young, single and hard working - Joe Doyle bought his first property at the age of 18. Now 28, Joe has a string of 10 properties; he also owes the bank around €4 million. Joe wants to develop a number of new business ideas and to be taken seriously as a businessman. But fears his debts will drag him down. Tommy and Sean need to plan a strategy for Joe to deal with his debt so he can move on.
Episode Four
Griffins has been a family bakery in the heart of Galway for the last 150 years. Jimmy Griffin bought the business off his parents for €1.5 million at the height of the boom. Things were good but then the hard times hit. And now he is desperately fighting to keep the family business alive.
Episode Five
The Mordaunt motor business was started in Clonmel by George Mordaunt's father way back in 1982, with £17,000 and one car. Once George took over the business he worked hard to secure multiple franchises and dealerships across the south-east. Six years ago turnover was €35 million. Over the years George like most other motor dealers in Ireland borrowed heavily to expand the groups operations. State-of-the-art showrooms were built to the highest international standards. Then the recession hit Ireland. Sales started to fall off in mid 2008 and George now has debts of €17.7 million.
Sean and Tommy are working with George to deal with his debt situation. They have to put together a plan to secure his future and enable him to get another chance in business.
George is now doing 85% of his car sales business "virtually" selling stock over the internet - could this be a way out of his financial troubles. He currently employs 20 people, way back in 2007 it was 70.
Episode Six
Bernie Falvey and her son Nathan are owners of Ballyseedy Garden Centre, Tralee, Kerry. Bernie borrowed €4 million to develop their small family garden centre. They enjoyed one good year before the recession hit. Now the business is in financial difficulty and Sean and Tommy have to convince them to follow their business plan if they are to avoid bankruptcy.
RTÉ One, Thursday, 8.30pm