Room to Improve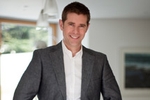 The show, which is now in its seventh series, will start on Sunday the 17th of November at 9:30pm on RTE One and will feature six innovative new projects throughout the series.
Featuring a diverse mix of renovations, refurbishments and new builds, this series will include a new construction in Mullingar, a self build project undertaken in Clane by homeowners back from the UK, the audacious extension of an old cottage in Westport, County Mayo and an exciting new extension for a young couple in Stillorgan.
This year, with budgets tighter than ever and clients expectations high, Dermot evolves his role as perfectionist designer to accomodate mediation, redrafting, builder-wrangling and some extremely delicate diplomacy. In this series, hell be dealing with clients who know exactly what they want. Or so they think.
Quantity surveyor Patricia Power returns as the budget-conscious Jiminy Cricket to Dermots design Pinnochio: keeping an eye on his more elaborate design excesses, negotiating the best deals and somehow making the impossible feasible.
Bringing Dermots designs to life are a feisty mix of local contractors and crews. As ever, therell be last minute design changes, construction dilemmas, designers gone AWOL, unpredictable weather, wars of will, clashes, compromise and colour galore as the weeks pass, budgets expand, schedules slip and tempers fray.
And thats just for starters.
Six very different projects one architect as headstrong and self-assured as ever. Still theres always Room To Improve.