Perfect Heart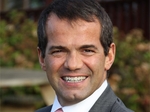 John Healy, best known as the Maitre D in the long running RTÉ series The Restaurant, allowed the cameras into his life for one year while he was on the waiting list for a heart transplant. Following two heart attacks, John's heart was severely damaged; his only chance of living was to get a donor heart. In this intimate documentary produced and directed by Anna Nolan we follow John through the highs and lows of that year and get a first-hand view of life on the Irish heart transplant list.
During the filming of this documentary, the Mater Hospital granted full access to the Transplant Unit and the team involved in co-ordinating transplants. In March the cameras eventually followed John to theatre to film surgeon Mr. Jim McCarthy and his team as they carried out the operation to replace John's damaged heart with a donor's heart.
The donors' story is also told: Martina Goggin from Galway recounts her family's story. Their only son Eamonn was put on life support after a serious car crash and six days after the crash, Martina and her husband Denis made the difficult decision to donate their son's organs. Martina gives a very moving and insightful account of how they came to make their decision and how they coped through the process.
John Healy, Martina Goggin, the staff at the Transplant Unit at the Mater, Hospitals and John's consultant Dr. Rory O'Hanlon took part in 'Perfect Heart' to give Irish audiences a first-hand insight into the challenges and issues surrounding organ donation in Ireland today.
The documentary Perfect Heart deals with how John, his family and his friends all come to terms with the reasons why John's heart became damaged. And as they all wait for a heart to become available, the importance of this gift becomes a reality to keep John alive.