Operation Transformation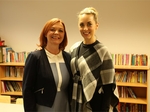 This year's battle against the bulge will see our five courageous leaders radically change their eating and exercise habits in the hope of getting healthier and setting an example for people around the country.
It's a daunting task for the leaders and this year Operation Transformation is launching its biggest and most ambitious campaign to date, with plans afoot for a project the entire country can get involved in.
As always, the leaders will have support and advice from our crack team of Operation Transformation experts including fitness coach Karl Henry; principal clinical psychologist Dr Eddie Murphy; dietitian and Healthy Ireland Council member Aoife Hearne and general practitioner Dr Ciara Kelly. All four will be on hand to guide the leaders as they put the Operation Transformation health and fitness plan in to action.
Dublin Fire Brigade are back on board this year to set the physical challenges, with the leaders sure to feel the burn as Officer Dave Connolly and fire fighters Neal Dempsey and Sara Good put them through their paces. They will be pushing the leaders to their limits each week and preparing them for battle against the experts at the end of the series.
Once again you can keep up to date with Operation Transformation on radio.
This year The Ray D'Arcy Show will be the RTÉ Radio 1 home for the series, with regular updates from the leaders and campaigns, while on 2fm Karl Henry and Louise McSharry will provide the soundtrack to get the nation up and moving with live updates from weekly nationwide events.
RTÉ One, Wednesday & Thursday, 8,30pm