Neven Maguire: Healthy Home Chef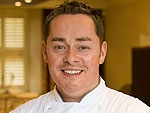 ealthy Home Chef is Neven Maguire's seventh Home Chef series, and as the title suggests, Neven's recipes are healthy - no refined sugar was used in the recipes for this series.
Each programme is based around a health theme (for example fitness, strength and coping with stress) and each week, Neven cooks with a guest that is relevant to the theme.
The series was filmed at the Airfield Estate near Dundrum. The Airfield Estate is a 38 acre working farm, which is open to the public, and whose purpose is to educate people about food and where it comes from.
RTÉ One, Wednesday, 8.30pm