My Great War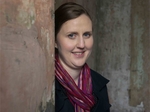 200,000 young Irish men fought in World War One. 30,000 or more died in far flung battles from Gallipoli to Yprès and the Somme. Yet until this centenary year, they were largely written out of history.
In My Great War, young descendants of an even younger generation of Irish soldiers journey from Ireland to Europe to hear the story of their great-grandfathers, aunts and uncles who fought in the British Army. The decision to enlist may have been triggered by financial necessity or a sense of 'boy's own adventure', but it ended in the bloody horror of the trenches. For those who survived, injury and post-traumatic stress were only part of the aftermath. The veterans of the Great War arrived home to an Ireland changed utterly by the events of Easter 1916. Many in British uniform were seen as traitors and their stories were ignored.
In tracing their involvement a century later, relatives of the Irish soldiers discover the hard realities of war and its consequences.
RTÉ One, Monday, 4th August, 9.35pm
RTÉ One, Tuesday 5th August, 9.35pm