Langerland.TV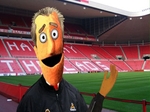 This is the first TV series from the satirical maestros behind the award-winning website LangerLand.com, which has become something of a phenomenon in offices and college campuses all over Ireland from its humble beginnings in a grotty warehouse "somewhere in West Cork".
Following on from the huge viral success of their online cartoon "Top 10: What Have the Brits Ever Done For Us?", this series asks the same question of the Church, the Dubs, the GAA, the IRA, the Yanks, the Gardaí, the Celtic Tiger, the Irish Language and even RTÉ!
More South Park than Bull Island, Langerland.TV promises to be controversial, insane and downright funny.