Ireland's Rising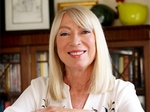 In Ireland's Rising, a new four part series for RTÉ One, four household names will return to their home/ancestral county to explore its connections with 1916. Anne Doyle, Ryan Tubridy, Jim McGuinness and Fiona Shaw will travel to Wexford, Galway, Donegal and Cork to learn about their county's circumstances in 1916 and to discover how each county is planning to commemorate the centenary.
They will find out what was going on during that fateful week in April, how their own family lived at the time and will meet with people who are commemorating the nation's turning point in diverse and creative ways. Their assumptions will be challenged as they find out how the events of Easter week weren't just limited to Dublin and the GPO, hopefully prompting every county in the country to reflect on their own connections with 1916.
Episodes
Episode One
In episode one Anne Doyle visited her home county of Wexford, where one of the most significant Risings outside of Dublin took place in Enniscorthy.
Hailing from Ferns, near Boolavogue and the Harrow, Anne was very aware of her county's rebel credentials but was interested to find out more about what transpired there on Easter week and why. Anne travelled to Enniscorthy where she learnt about how 300 rebels rose in Enniscorthy after receiving a direct order from the GPO which was delivered to them by their leader Peter Paul Galligan who travelled to Enniscorthy by bicycle under the cover of night. Anne meets with Colm Galligan, Peter Paul's son to find out more about his father's epic cycle.
Anne's own family were farm labourers in 1916. Her grandfather John was 35 when the Rising took place and would have been working long hours on the land when the Rising was being planned. Anne visits the farm where her grandfather worked and finds out more about the daily life of a farm labourer.
Anne spends time Ballinahallen Woods near Ferns to gain some insight into what it might have felt like for the Ferns Volunteers who waited there as confusion reined as to whether the Rising was going ahead or not.
She meets with local school children who are researching their ancestry as part of a short film that is being produced to commemorate 1916. She also meets with their elderly relatives in the 1916 museum and finds out about the research they are doing into their great grandparents or great great grandparents who rose during the Enniscorthy Rising. And Anne meet Felicity Hayes McCoy, a relative of one of the Cumann na mBan members who rose the tricolour over the Volunteer Headquarters, The Atheneum (a theatre in the town).
Episode Two
In episode 2 of Ireland's Rising, broadcaster Ryan Tubridy travels to Galway to the home of his grandfather Sean Tubridy. Ryan firstly travels to Carraroe to witness the military deliver the tricolour to Scoil Mhic Dara, the school where his greatgrandparents, Patrick and Jane Tubridy were teachers. He meets with historian Cormac O Comhrai who reveals a letter to Ryan written by his great grandmother Jane to Roger Casement. Casement had travelled to Connemara frequently prior to 1916 and was dismayed at the poverty he witnessed there. This led him to be involved in the setting up of a fund for the school children to provide them with a meal every day. Jane Tubridy wrote him a detailed letter thanking him for his efforts. Ryan then travels to Pearse's cottage in Ros Muc to hear more about Padraig Pearse's relationship with the area and to meet a relation of a Galway Volunteer who travelled by bike to join the Rising in East Galway. Ryan then travels to East Galway to trace the footsteps of up to 800 Galway Volunteers who mobilised on Easter week. He meets a relative of one of the Volunteers who was present for the only casualty of Galway's Rising when Constable Patrick Whelan, a popular member of the local community, was shot. Finally he travels to Limepark House where the Galway Volunteers disbanded after several days to meet the son and grandson of Volunteer Peter Howley. The programme concludes with a screening of a short film about the Galway Rising in Athenry Castle where the community turns out to watch and to display their 1916 memorabilia.
Episode 3
In programme 3 of Ireland's Rising, former Donegal manager and Celtic performance consultant, Jim McGuinness travels from Glasgow to his native Donegal to explore his county's connections with the 1916 Rising. He meets with local genealogist Jennifer Doherty who reveals to him how his great grandparents William McCole & Mary Boyle had fourteen children in 1916, ten of whom had to emigrate to the US to find work. He visits the abandoned homestead of his granduncle and reminisces about childhood days spent with his grandaunts and granduncles who would return from America for visits.
Jim finds out that young men in Donegal were just as likely to have fought in WW1 than be members of the Irish Volunteers. He visits a Glenties prison cell to read the bureau of military archive witness statement of one of Donegal's most prominent Volunteers, Daniel Kelly and learns how he was arrested days after the Rising despite having not made it to Dublin to take part. Jim meets with historian Seosamh O Ceallaigh who explains the significance of Colaiste Uladh on Gortahork where prominent figures from the fight for Irish independence Padraig Pearse, Roger Casement and Joseph Plunkett would often visit to deliver speeches and learn Irish. They discuss commemoration and how Irish identity belongs to every single Irish person regardless of their political or religious affiliation.
Jim also learns about two Donegal fishermen from Gola Island who were involved in the Howth gunrunning in 1914, one of the most important events prior to the Easter Rising where the Irish Volunteers received the majority of their arms.
Finally the people of Glenties gathered with Jim in the Highland Hotel to watch a short film produced for the centenary charting people and places in Donegal across the last 100 years.
Episode 4
In episode 4 of Ireland's Rising, actor Fiona Shaw returns home to her native Cork City and admits that she knows very little about what happened on Easter week there. She visits her 90 year old mum's house to chat about her memories of stories from the revolutionary years before visiting Collins Barracks where military historian Gerry White gives her an overview of the predicament faced by Cork Volunteer leaders Tomás MacCurtain and Terence McSwiney when it came to deciding whether to go ahead with the Rising or not. She gets onto Cork's streets to find out what commemorating 1916 means to the ordinary people of Cork. Her journey takes her to Cork Musuem where she meets Tomás MacCurtain's grand daughter Fionnuala who explains the extraordinary emotional price her grandfather paid for his perceived inaction on Easter week. Fiona returns to her old secondary school Scoil Mhuire to meet with students who are analysing the principles behind the 1916 Proclamation of the Irish Republic to see what elements might apply to contemporary Ireland. Finally she travels to Drinagh in West Cork where she meets the locals who are commemorating their hero Sean Hurley, the only Cork Volunteer to die in the Easter Rising in Dublin.