How to be Irish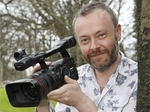 How to be Irish is a new and exciting user-generated documentary, a first of it's kind of RTÉ, which takes a look at what it means to be Irish on St Patrick's Day. The programme features submissions from Columbia, Finland, New York, London, Guatamala, New Zealand and of course Ireland!
The documentary captures random feelings, images, songs, observations, jokes and special moments that sum up, in the minds of the contributors, what it means to be Irish.
All contributed material was shot on a variety of stills cameras, webcams, video cameras, camcorders and mobile phones.
These funny, touching, awe-inspiring and strange responses illustrate what makes us irish such a unique and fascinating race!
RTÉ One, Saturday 17 March 2012 7:30pm