Heart|Land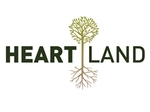 In an RTÉ season of radio and television documentaries, through poetry and music - live and broadcast, Heart|Land rejoices in the land and the landscape of Ireland and explores rural life in the 21st Century.
In all the glamour and blare of The Celtic Tiger, we might have forgotten that our deep relationship with the land and landscape of Ireland continues into the 21st century, as essential as it ever was. Now, whether it's thanks to urban allotments or realising that - unlike the construction bubble - the agriculture industry has survived and thrives, we're remembering where our roots lie.
The RTÉ season Heart|Land throws a light on that relationship, celebrates some of its riches and asks some hard questions about its survival.
RTÉ One, Sunday 8 May - Sunday 15 May