Good Vibrations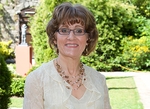 "I believe that everyone should have equal opportunity to appreciate and love music".

Good Vibrations is an inspiring and insightful documentary exploring the life and work of Orla O'Sullivan from Cork, a Deaf and Visually impaired piano and keyboard teacher to deaf and hearing students.

While Beethoven became deaf in adulthood, Orla was only six weeks old when she became profoundly deaf as a result of receiving life-saving medication given to her for pneumonia. This makes Orla's achievements even more extraordinary.

Orla feels and 'hears' music through vibrations, which are then interpreted by the brain ;- "I'm completely deaf without my hearing aids but with my aids on I can hear all the keys except for the highest frequencies. I can hear these sounds but I depend more on feeling the sounds".

In this fascinating observational documentary directed by Edel O'Brien for Firebrand Productions, we explore Orla's personal story, her monumental achievements and her determination to make music accessible to all deaf people.

Orla juggles her music teaching with motherhood - she has a five year old son, John Amadeus. With her partner, Dan, she has devoted many years to developing and continues to refine a unique music teaching tool for the deaf called Sound Senses. This is a tactile and visual teaching system which allows the user to hear and feel sound, enabling deaf and other sensory-impaired children and adults and learn, appreciate and perform music.

"My ambition is to make it possible for anyone to learn, play and enjoy piano and keyboard to the highest standard".

RTÉ One, Thursday 25 May, 10.15pm