GAA Nua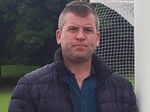 A new sports series in Irish 'GAA Nua' starts on RTÉ One on Monday 19th June. This is a four part, half hour series presented by former Kerry footballer and presenter Dara Ó Cinnéide. The series starts on Monday 19th June at 7:30pm and will be broadcast for the three following Mondays.
This innovative series looks at the science and technology in the GAA and the developments that have taken place since Dara himself wore the inter-county jersey. Dara, with his experience as a former player will look at the changes that have happened in the GAA since he played and the series investigates if there is an advantage to the technology and expertise or was the GAA or the game itself better off without it? Dara will chat to former players from days gone by as they discuss various aspects of the game including pace, agility, medical treatments etc. The passion, culture and the dedication that is at the heart of the GAA comes to the fore throughout the series.
Among the list of contributors throughout the series will be Éamonn Fitzmaurice (Kerry), Joe Brolly (Derry), Dublin Ladies Gaelic Football team, and Cian O'Neill (Kildare), to name but a few and the latest techniques making their way across the pond from sports organisations in the United States will be seen and the future of the game is also discussed.
Over a period of eight months, we follow Dara as he makes his way to various parts of the country as he chats to both young and older guests who share their opinions on the direction the game is taking.
The series is directed by Pat Comer, former Galway footballer and the man who wrote and directed the famous documentary, A Year 'Til Sunday that's widely considered the finest GAA documentary of all-time. The series is produced by Galway based television production company Meangadh Fíbín for RTÉ. The series has been produced with the support of BAI, Sound and Vision scheme.
Episodes
Episode One
Kerry All-Ireland winning football captain Dara O'Cinnéide meets a series of inter-county G.A.A. managers, players, experts and backroom staff to look at how the many developments in science and technology have become increasingly fundamental within Gaelic games world.
With rare access to training sessions and match days, Dara sees first hand just how clubs and counties across all codes are utilising data to raise the bars and maybe improve performances
Episode one features Dara Ó Cinnéide, Kerry manager Eamonn Fitzmaurice, Waterford manager Derek McGrath, Kildare manager Cian O'Neill, Waterford hurler Tadhg de Burca, Marty Clarke of Down, Coman Goggins of Dublin and Tomás Ó Flatharta of Westmeath.
Episode Two
In this episode, Kerry All-Ireland winning football captain Dara O'Cinnéide looks at medicine, physiology and recovery and meets the doctors, physios and medical teams that are under increasing pressure to get players back onto their feet and fit to perform.
From rub-downs in remote dressing rooms to advanced medical surgery at the highest end, GAA Nua gets unrivalled access as it looks at injury and recovery at across all levels of Gaelic games.
Episode There
In the third episode, All-Ireland winning captain Dara Ó Cinnéide, brings it all back home and takes a close look at the club scene, where he examines what practical impact science and technology, if any, is having on the most basic unit of GAA.
Dara focuses on his own club An Ghaeltacht in west Kerry and we see the intense pride and passion of representing the parish. Later we head to Leitir Móir in Connemara, where Dara sees the benefits of GPS monitoring and how data collecting can benefit player performance.
In addition there is all the colour of the All-Ireland club final day in Croke Park as well as the drama and excitement of third level Sigerson and Fitzgibbon competitions where the risk of burn-out to county players is examined.
This episode allows Dara to get an amazing insight into the cut and thrust of club and college scene, with great access to team huddles and beyond the dressing room doors.
Episode Four
In this final episode All-Ireland winning captain Dara Ó Cinnéide ends his insightful journey into the world of the modern day GAA with a climactic look at where our national games are now and where we see them heading in the future. In a number of full and frank discussions with a number of qualified personnel, Dara meets up and debates this with players, punters, managers, CEOs, and even some multi-national business magnates to try to visualise where, not only the games but also the business-end of the GAA is heading: Padraig Duffy, Paul Rouse, Jamie Fuller, Donal O'Grady, Joe Brolly. each gives their frank and insightful views of the games and the future possibilities. If you have enjoyed the first three instalments - then don't miss the unmissable. Chapter 4 'GAA Nua' - who owns the GAA?