For one Night Only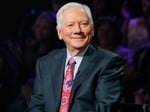 The hugely successful For One Night Only returns for a second series this August. This run of five programmes will feature Sinéad O'Connor, Finbar Furey, Aslan, The Sawdoctors and Dickie Rock.
Programme One: Sinéad O'Connor
Friday 3rd August 9:30pm RTÉ ONE
Kicking off the series with a bang is Sinéad O'Connor. Following on from the release of her critically acclaimed album 'How about I be me and You be You' Sinéad brings us on a musical journey that spans the length of her varied career.

No stone is left unturned as Gay delves into the stories behind the songs and the many events that occurred around the release of her albums. Now, 20 years on from the infamous 'Pope' incident she reflects on the effect it had on her career.
Singing hits from throughout her career, her latest single 'The Wolf is getting married' the story behind her biggest hit 'Nothing compares 2U' her favourite song of all time, Psalm 33 and many more...
Throughout the show, Sinéad talks openly about her struggles with Depression, Religion, where her love of Music comes from, her relationship with her Mother, how her outspoken nature has gotten her into trouble and her hopes for the future.
Programme Two: The Saw Doctors
Friday 10th August 9:30pm RTÉ ONE
With a musical career that spans over 25 years this week's FOR ONE NIGHT ONLY pays tribute to one of the most successful bands from the West of Ireland: THE SAW DOCTORS.
Gay Byrne chats to founding members, Leo and Davey. How the name came about, the stories behind the N17 and I USETA LOVE HER...are all revealed as well as performed in front of a huge group of their lively fans!
As well as performing all the hits the boys talk about how growing up in Tuam was all the inspiration that they needed to write their great hits. They discuss life on the road, what it was like growing up in Tuam, Davey's failed attempt at emigrating, his joy at playing in the Royal Albert Hall with his Mam and Dad in the audience. Tragedy also inspired songs, and Leo talks about the death of his brother and why he wrote 'I hope we'll meet Again'
It's a Programme that promises a lot of laughs, banter and craic, from two very witty men from the west ! It's not to be missed.
Programme Three: Finbar Furey

Friday 17th August 9:30pm RTÉ ONE

By the time Finbar Furey was a teenager he was known as 'The Prince of the Pipers' On 'FOR ONE NIGHT ONLY' he brings us on a musical journey throughout his long and illustrious career. Singing all the hits, from 'When you were Sweet Sixteen to 'The Green Fields of France' and telling the story behind the great hits.
He recalls growing up in a very musical household and how seeing the likes of Willie Clancy, even Johnny Cash in his house in Ballyfermot was commonplace. He talks about the passion and love his parents instilled in him for Music and why his Traveller Heritage is so important to him.
He talks about his decade of pain following his split from The Furey Brothers and Davey Arthur, his recent health difficulties and how he overcame them. His joy at being able to play the pipes again and his excitement of going on the road stateside with his wife Sheila.
That's FOR ONE NIGHT ONLY, with Finbar Furey Friday the 17th of August at 9:30pm.
Programme Four: ASLAN

Friday, 24th August, 9:30pm RTÉ ONE

This week on FOR ONE NIGHT ONLY Gay Byrne is joined by Aslan, the hardest working band in Ireland as they celebrate 30 years in the business.
Billy McGuinness and Christy Dignam reveal all about the highs and lows of their 30 year career. From riding high on 'THIS IS' and 'CRAZY WORLD' to losing it all due to Christy's addiction. No stone is left unturned as the boys talk openly about the effects of it all and how they've managed to remain together.
They perform their classic hits as well as performing new songs from their latest Album 'Nudie Book and Frenchies' and reveal the stories behind them all.

They talk family, life on the road, friendship and what keeps it strong. It's full of Laughter and fun and a great insight into the workings of Ireland's favourite Live band.
That's Aslan on FOR ONE NIGHT ONLY - Friday 9:30pm on RTÉ ONE.
Programme Five: DICKIE ROCK

Friday 31st August, 9:30pm RTÉ ONE

After Seven Decades in the Music Industry this week FOR ONE NIGHT ONLY celebrates the musical talents of the Show band Legend, Dickie Rock.
He brings us on a musical journey and talks life, love, Music, Family, Future hopes and dreams. 'From the Candy store on the Corner' to 'Every step of the Way' Dickie belts out the hits to an audience of his loyal fans.
He talks about the Triumphs and Tragedies that have shaped his life. The death of his Brother and later his Son, Joseph. His other son's battle with drug addiction and the effect it had on himself and his wife, Judy. His own indiscretion that was played out in the media and how after it all, he and Judy are still very much in Love and happy.
He reveals why he left The Miami Show band. How he ended up playing for Prince Rainier of Monaco in the Hotel de Paris and why after everything home is where he wants to be and where he feels happiest.
That's FOR ONE NIGHT ONLY with Dickie Rock on Friday 31st of August @9:30pm.