The Eurovision Song Contest 2011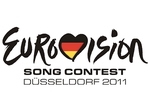 Eurovision Song Contest 2011 Semi-Finals

It's Eurovision time again and following Germany's win in 2010 with Satellite sung by Lena this year's contest takes place in Dusseldorf. The Eurovision is the world's biggest song contest and every year an estimated 125 million viewers tune in.
Since 2008, the Eurovision Song Contest consists of three live shows, aired prime-time to millions of homes across Europe. During two semi-finals, viewers and juries across Europe determine which countries will be represented in the final.
This year the show is presented by Anke Engelke, Judith Rakers and Stefan Raab with Marty Whelan providing commentary for Irish viewers.
Jedward are competing in the second semi-final on Thursday May 12. They are the last act to perform on the night. Jedward are competing against 18 other countries including: Sweden, Israel, Denmark, Belarus. Only 10 countries will make it through to the finals which takes place on Saturday 14.
The last time Ireland performed last in the Eurovision was in 1970, Dana performed All Kinds of Everything last and then went to win the competition so it's a good omen for Jedward.

Jedward AKA brothers John and Edward Grimes have been selected to represent Ireland in this year's Eurovision song contest. The pop duo will be competing in the second of the Eurovision Semi-finals which takes place in Düsseldorf on Thursday May 12.
The Dublin born twins became a huge hit after appearing on the UK's X-Factor in 2009. Known for their distinctive blonde quiffs and unique performances, the identical twins have succeeded in being one of the most successful acts ever to have taken part in the talent competition.
Following their success on the show Jedward collaborated with 90s hip-hop star Vanilla Ice on their debut single Under Pressure (Ice Ice Baby). It was a No.1 hit in the Irish singles charts and No.2 hit in the UK singles charts on downloads alone. The twins then went on to release their debut album Planet Jedward in July 2010 which became the fastest selling record in Ireland in 2010.
Jedward will be performing Lipstick in this year's Eurovision. The song has already gone to No.1 in the Irish charts following their success in The Late Late Show - Eurosong 2011 competition earlier this year. Lipstick was composed by Lars Jensen, Martin Larsson and Dan Priddy.
Danish born composers Lars Jensen and Martin Larsson have written songs for the likes of the Sugababes, JLS, Randy Jackson, Paula Abdul and many others. In 2009, they wrote Denmark's Eurovision entry "Believe Again" which they co-wrote with Boyzone's Ronan Keating.
Dan Priddy is a British songwriter and performer. He was first spotted by Universal Music when they saw a YouTube video of Dan performing his composition "ManneQuin" in his bedroom. This song was a catalyst for Dan forming a group under the same name with his brother, Reuben.
Dan will also be performing the backing vocals with Jedward at the Eurovision.