The Eurovision Song Contest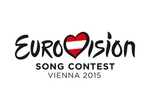 Thirty-three countries compete for a place in the grand final on Saturday 23 May. Who will make it in through? (come on Ireland!)

Tuesday 19 May at 8pm on RTÉ One
The countries taking part in the first semi final are:

Albania
Armenia
Belarus
Belgium
Denmark
Estonia
F.Y.R. Macedonia
Finland
Georgia
Greece
Hungary
Moldova
Romania
Russia
Serbia
The Netherlands
Thursday 21 May at 8pm on RTÉ One

Live from Vienna, Austria artists from 17 countries, including Molly Sterling representing Ireland, will take to the stage tonight to sing for a place in the Grand Final on Saturday in the 60th annual Eurovision Song Contest. With commentary from Marty Whelan.

*Ireland take part in the second semi final.

Azerbaijan
Cyprus
Czech Republic
Iceland
Ireland
Israel
Latvia
Lithuania
Malta
Montenegro
Norway
Poland
Portugal
San Marino
Slovenia
Sweden
Switzerland

33 nations will compete in the two semi-final competitions, before behind whittled down to the final 20.

The "Big Five" nations UK, Spain, France, Germany and Italy will all automatically qualify. As the winning nation, so will Austria. And this year, Australia will take part!