Don't Tell the Bride Series 2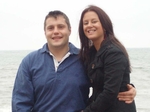 Don't Tell the Bride is back on RTÉ Two on Thursdays at 9.30pm.
Eight more brides entrusting the biggest day of their lives to their men. Eight more grooms risking it all to give their fiances the perfect wedding. There will be tears, tantrums and even a few tiaras thrown along the way but ultimately each couple will say "I do". Hopefully!
The groom gets ten thousand euro to plan the perfect wedding for his bride. The catch is she can know nothing about it. They sign a contract in the presence of a lawyer committing to have no contact with one another for three full weeks, and in that time the groom must orgnanise the entire wedding. It's all up to him, he picks the dress, the venue, the bridesmaids dresses, the lot.
The next time they see one another is walking up the aisle!
With a mix of great couples from all over the country this series proves to be a cracker. Just remember, anything goes, but Don't Tell the Bride.
Follow us on Twitter - https://twitter.com/#!/RTEdttb

Don't Tell the Bride, produced by COCO Television for RTÉ.
Season 2
Episode One
Jason Boyd, 27 and Onoir O'Brien, 30, have had something of a whirlwind romance. They met two and a half years ago through a mutual friend. Onoir's neighbour! She did a bit of matchmaking - telling Jason that Onoir was looking for his number and telling Onoir that he was looking for hers.
Onoir works in advertising in local radio station, Red FM. She's a glamorous, party girl who wants 400+ at the afters of her wedding! She's nervous about Jason organising the wedding because she thinks she'll end up with ½ a wedding dress and no shoes.
Onoir has a daughter, Aoife, from a previous relationship and has a 6 week old daughter, Cianna with Jason. After 3 months together Jason had moved in to Onoir's house and subsequently, proposed by announcing to her "I'm getting you a ring". He still hadn't gotten her the ring though because he bought a boat with the money instead!
She wants the perfect princess wedding dress, she would love a castle, with a ceremony in St Finbarre's Cathedral and for everything to be beautiful & five star standards. She wants Aoife and Cianna to be very involved with the wedding. She wants class but with Jasons eye for a bargain she might not get it.
He wants a boat, a short wedding dress and a good deal - that is what is important to this groom!
He's very capable but Onoir does everything when they're together. Jason is very laid back. He never seemed particularly stressed about the task or organising a wedding. He had a really good team to help him in Dermot and Rob.
Click here to find out more about everything featured in Episode 1...
Episode Two
Deborah Smyth, 35, and Martin Tobin, 41, met in a local hotel in Castledermot in Carlow where she worked 3 or 4 nights a week that over 15 years ago. He used to drink in the bar, she worked in the kitchen on work experience.
They got engaged 5 years ago when he proposed after a fight. It had been Valentine's day. She hadn't heard from him all day and was 'like a bull'. Martin came down to work to see her. He said nothing but handed her a Valentine's card. He kept telling her to open it but she wouldn't. After a while she did open it. An engagement ring fell out - Martin can be a true romantic .Debbie does everything for Martin. She gets his football gear ready for him - she has his clothes ready for each day... she even makes his packed lunches! Now, for a change, she wants him to do something for her.
Debbie not knowing about the wedding will be very hard for her over the 3 weeks. She really wants Martin to surprise her because she thinks he can't do anything without her help! Martin is also a true Mammys boy - his mammy actually lives next door to the couple in Castledermot!
Martin thinks he'd do brilliantly organising a wedding. He's out to prove a point to everyone who thinks he can't do anything without Debbie's help. Martin has never ironed an item of clothing in his life - although he claims he'd know how to do it if the situation arose. He describes by saying - he wouldn't be perfect but he'd be fairly close!
Debbie is worried about the stress of it all and juggling work - as a chef in the Seven Oaks Hotel in Carlow - over the three weeks she is going immerse herself in work and work every hour she can.
Martin can give the impression of being laid back but he is organised & determined to give Debbie the dream day - but Debbies experience in the wedding trade will Martins standards be good enough?

Click here to find out more about everything featured in Episode 2...
Episode Three
Derek and Leona are childhood sweethearts. They grew up in Sandyford, Co Dublin and both lived very close to each other. They hung around with the same friends and have known each other a long time! Derek knew he had met the love of his life and asked Leona to go out with him when she was just 17. Now ten years later it's time to tie the knot.

Derek hasn't moved far from home, himself and Leona live in a house on the same grounds as his parents & his two brothers! Derek works in the local hospital in Leopardstown as a porter. Leona is the organiser in the relationship! Leona says even when it comes down to ordering a chinese - she will make the decisions. Leona and Derek have three children together: Jordan, Shana and baby Lacey.

Leona works for Vodafone in Leopardstown, Co Dublin. She's a quiet, homely girl who hates being on her own. She's very comfortable living in Sandyford's version of the Dingles! She knows Derek will do a good job organising the wedding because he's doing it for love. Leona is a very laid-back girl with full trust in her man to get everything right some would be doubt that Derek can pull it off though!

Derek is not used to budgeting, Leona does that for the family. He is an old romantic at heart and his love for Leona is obvious. The biggest decision for Derek was the dress - Derek & his bestman Brendan have certain aspirations regards the dress - eg the price - it has to be cheap. Derek knows that budgeting is a weak point for him and is adamant about sticking within the €10,000 budget. Derek really wants her to know how special she is to him by organising a romantic wedding for Leona but he certainly did have his work made out for him as he ran into a lot of problems!

Click here to find out more about everything featured in Episode 3...
Episode Four
Niamh Nevin, 27, is originally from Tallaght. Her family moved to Clane in Co Kildare when she was 15. David O'Leary is from Allenwood, Co Kildare has lived there all his life.

Niamh & David met, briefly, when they were 14 and 15 respectively. They met again a couple of years later when Niamh went for a walk she was 17 at the time. She was crossing over a bridge over the Grand canal and bumped into David who was full of chat. She wasn't interested in him at all. However, he had been sweet on her for quite a while. David & Niamh met again when they were 19 in Robertstown, a place near where they both live. The first thing she thought was, 'he never stops talking'. She wanted to get away from him! They met up later that day. ironically there was a spark there. that was 10 years ago! Now they have a son called Jake who is 3 years of age.

They work side-by-side literally!. Her in Star Nails & Beauty and him in Star Barbers, in Allenwood. - When you go in the front door, turn left, her beauticians is through the door. When you go in the front door and turn right, his barbers is there! So this couple spending three weeks apart is not going to be easy as they literally live and work together!

They have been engaged for 3 years. David was hoping to plan a lavish engagement but never got the chance. He proposed, down on one knee, in the kitchen of their house in Derrinturn, Co Kildare. Niamh had just given birth to their son, Jake, 6 months previous.

David would love a punk themed wedding, as would Niamh - well so she thinks!. He has a vision of a wedding dress similar to the outfit Kylie Minogue wore in her 'Can't Get You Out of My Head' video - white number with a collar & hood. Niamh definitely wants to encorporate the colours red / black into her dress but does she change her mind?

Niamh & David have only been away from each other for one night out of 10 years. How will they do when they are apart from each other for three weeks?
Click here to find out more about everything featured in Episode 4...
Episode Five
Nick & Gillian "officially" met when Gillian was 14 and Nick was 18 - they were both in the Castlecomer Community School in Kilkenny. She knew him but wouldn't talk to him - she did think he was cutie!. Nick was always friendly and outgoing. she was shy, he mistook that for snobbery!

They met again years later when they were studying in University of Limerick. She was studying voice & dance while he was studying to be a science teacher. They have a daughter together Lily who is 1 year old.

Nick and Gillian have been engaged since December 2010 - a few days after Lily was born. While Gillian is the organiser in the relationship, Nick is the forgetful/relaxed one. Gillian finds it hard to let go of the strings.
Gillian is a control freak. she controls everything: finances, household affairs etc. Nick wears shorts all the time, even in winter and she was seriously worried that Nick would do it on the big day! Nick has never bought Gillian clothes and wouldn't have the faintest idea of what she'd likes. One of her priorities for the wedding is the music so the church music would be a worry concern for him... but VERY important for her.
She's worried that Nick will organise a pagan wedding as he's mentioned a hand tying ceremony a few times. He says he's not a devout catholic so would like something that reflects his beliefs. His initial idea for the wedding was a marquee, fairground attractions so he definitely wanted to do something different to surprise her. Nicks big worry due the 3 weeks was the gossip/rumour mill circulating around town about the wedding. He put a lot of effort into deflecting rumours and doing damage control. Not knowing the details gots to her. Nick put a huge amount of effort into organising this wedding - he thought outside the box (e.g. hen night)
Did Nick & Gillians day turn out to be the dream day or was it her worse nightmare come through? Nick certainly had high levels to work to as Gillian has been dreaming of her big day since she was a young child!

Click here to find out more about everything featured in Episode 5...
Episode Six
Bernard & Tracey met on a night out in Cork city. Bernard was enjoying a burger after a hard nights work in a bar in town & Tracey felt peckish after a girls' night out. She spotted Bernard with his burger and approached him to ask for a bite!. He duly obliged although his initial reaction was 'who's yer one!'
That was 8 years ago. They've been together ever since.

Bernard proposed on Christmas Eve 2007. They were both at home getting the gifts organised. He approached Tracey's father to ask permission from him to ask for her hand in marriage. He gave them his blessing and with that Bernard asked Tracey to marry him. She was in shock and didn't give him her answer straightaway - but accepted eventually amidst a lot of tears!
Bernard thinks that planning a wedding is a simple job. He fancies himself as the next Franc! Tracey thinks this is bizarre. He doesn't even make his own lunch for work, she waits for him on hand & foot. Although he freely admits to being a mammy's boy - everything has been handed to him on a plate over the years according to the women in his life, Tracey & his mum - he is supremely confident that he can organising a wedding single handedly. He's the baby in the family, being the youngest of four boys.
His big love (apart from Tracey & the kids) is motorbikes, Tracey dislikes motorbikes intensely.

He attends local bike rallies and is never without his two wheels. He's also into martial arts. Recently he's taken up golf and has spent a lot of money on a new set of clubs. Bernard is a self-confessed perfectionist.
When they've been out shopping together in the past he always picks things out that suit her. items that she would not normally choose for herself at all, so she is not particularly worried about the wedding dress - it is everything else that concerns her. Tracey organises the house: looking after the bills, banking and household affairs. Bernard, on the other hand, spends freely without thinking of budgets etc. Although Bernard loves to chat he is extremely shy in front of large crowds - he's nervous about speaking in front of the wedding party.
She thinks Bernard has great ideas but executing them will be the problem. Will Bernard pull off the wedding of his dreams or will he want to please his lady?
Click here to find out more about everything featured in Episode 6...
Episode 7
Phil & Mandy met when they were both in the reserve defence forces at a camp in Gormanstown Mandy was demoted to tea & sandwich duty. Whilst pouring tea for Phil the sugar bag burst spilling sugar all over the place! Phil came to rescue as the Knight in shining armour and 14 years later they're still together!
They're 32 now and have two children: James, 12 and Sophie, 7. Phil & Mandy's wedding always got pushed to the side over the years due to buying their house and other pressures. They purchased their first house together at the tender age of 20. Soon after Mandy found out she was pregnant again and so they had to buy a bigger house to accommodate the growing family. They are both originally from Dublin, they traded in the city lifestyle for country living in Bunclody, Co Wexford.
Phil is most definitely the organiser in the family. He is an avid Star Wars fan and his workmates have nicknamed him 'OCD Kenobi'. He's militaristic, structured, precise and likes to be very much in control - a trait he undoubtedly inherited from his dad who comes from a military background too. He feels the only aspect of organising a wedding that would phase him is the shopping with the ladies for bridesmaid dresses and also the wedding dress.
Mandy has full faith in Phil on paper but in reality it's a different story. She is a huge fan of vintage. Her ideal wedding is straight from a Jane Austen novel . Phil has no idea what that is! She's an Olde Worlde girl with visions of lace, horse drawn carriages and afternoon tea. Phil says he wants to do 'something different'.... The worst thing for her is if he wasn't able to pull it off because he ran out of time.
Phil decides to do somethings differently - will they match with Mandys dream wedding?
Click here to find out more about everything featured in Episode 7...
Episode 8
Amanda and Patrick have been together for 17 years and have attempted to get married a number of times before but something always got in the way!
Patrick is a disaster with money - now he has €10,000 to organise Amanda's dream wedding. Patrick is known for not working well under pressure - will he crack up or will he give Amanda the big white dream wedding she so wants!?
Patrick would be happy to have the wedding in a pub and keep the budget for the party - will Amanda get the best day of her life or will it be fish & chips?
Click here to find out more about everything featured in Episode 8...

RTÉ Two, Thursday, 9.30pm
Follow us on Twitter