Danny Boy: The Ballad That Bewitched The World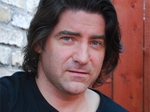 Danny Boy: The Ballad That Bewitched The World, on RTÉ One on Monday 11th November, unravels the enigma behind the song's astonishing success and shows how the tune played a part in some of the key historical moments of the last century.
The documentary explains how the song was created when Fred Weatherly, an English barrister who had never set foot in Ireland, added lyrics to an ancient Irish melody, 'The Londonderry Air'. It was a perfect match. The royalties of DANNY BOY made Fred Weatherly a very wealthy man, but his sister-in-law, who first introduced Fred to the tune, wasn't so fortunate.
DANNY BOY became an anthem for troops during World War 1 before being adopted by Irish-American communities in the 1920s. By the 1940s, the song had moved into the dazzling world of Hollywood musicals, but also resonated on the streets of black America. DANNY BOY comforted Elvis when he was a GI in Germany stationed thousands of miles from home, while country artists like Johnny Cash recognised that it was a heartbreak classic.
During the Troubles, Barry McGuigan's father Pat sang DANNY BOY at Barry's 1985 world title fight, where it was seen as a unifying anthem, bridging the divide between the two communities. By the late 20th century, it had virtually become a secular hymn and although some Catholic dioceses banned it during funerals, this was ignored after 9/11, when DANNY BOY helped New Yorkers to grieve.
Producer of the programme, Patricia Moore from Tyrone Productions, said; "Because 2013 is the 100th anniversary of the 'birth' of DANNY BOY, it was the perfect time to make this documentary and bring this much-loved song's epic story to viewers. When we started making the documentary, we discovered the impact DANNY BOY has had on the lives of millions of people - it seems that everyone has a DANNY BOY moment."
As DANNY BOY reaches its 100th birthday in 2013, its appeal remains deep. Vivid archive footage of world-renowned artists including Elvis Presley, Johnny Cash, Jackie Wilson and Harry Belafonte shows how this iconic song has crossed all music genres, while contributors including GABRIEL BYRNE, MALACHY McCOURT, BARRY MCGUIGAN, ROSANNE CASH, JIM SHERIDAN, BRIAN KENNEDY and Fr BRIAN D'ARCY explain why DANNY BOY is one of the greatest tunes of all time, still much-loved 100 years after its birth.
Danny Boy: The Ballad That Bewitched The World is a co-production for RTÉ and BBC NI made by independent production company Tyrone Productions.