Cracking Crime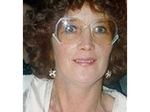 Return of the popular real crime series Cracking Crime which revisits some of the most high profile Irish murder cases of recent years. Using dramatic reconstruction and contributions from investigators, journalists, witnesses and family, the series aims to tell the stories behind the crimes as well as the methods used to solve it.
Cracking Crime is a Stirling Production for RTÉ.
Programmes
Episode One
The Murder of Eileen O'Shaughnessy - 30.11.97 - Galway City.
Popular taxi-driver and mother of two Eileen O'Shaughnessy sent her last radio message to the depot at approximately 8pm. Later that evening Eileen's abandoned taxi was found with blood-splattered driver's seat. Fifteen hours later her battered body was found in a boreen in Tinker's Lane, Claregalway.