Bressie's Teenage Kicks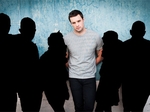 Episode 1

Niall Breslin, aka Bressie, (The Voice of Ireland coach) has set himself the challenge of making a teenage band. He knows how to spot and nurture talent - but this time he wants to do it in a very different way in a place that's special to him - Limerick. A city with a troubled past, parts of Limerick have been scarred by unemployment and violent feuds - but now Bressie wants to shift the focus. Through his music and rugby career, he believes there is an insane soul to the city.
In Bressie's Teenage Kicks he wants to find a way for teenagers from different communities across the city to come together in a band and express themselves through music.
To make the band Bressie needs to find the talent. In episode one he is holds auditions for young wannabe singers and musicians who think they've got what it takes. To help, Bressie is joined by one of Ireland's most exciting performers, May Kay the frontwoman with new age punk band Fight Like Apes. He also brings along his mate and drummer Ronan Nolan.
The auditions are packed with talented singers, rappers and musicians from across the city, who all bring their A game to the stage. As the day progresses and the acts impress, Bressie and the mentors realize they have some tough decisions to make.
Who will be chosen for the Bressie's Teenage Kick's band and what style of band will it be?
Episode 2

Last week, Bressie began his mission to form a band in Limerick. He's bringing together six teenagers from different communities, helping them to express themselves through music. This is a step into the unknown. Bressie will help the group produce an EP, perform live and then see for themselves just how far they can take it.
Bressie has decided that the Limerick rap scene is where it's at. But rap is something he knows very little about. He chose rappers Calvin, Damien and Nathan and three top-line singers are Kelsey, Sherisse and Leanne.
Teenage rappers Calvin and Nathan are childhood friends. And up until now they have rapped about life in their estate Moyross. Female singer Kelsey from Kings Island, still can't believe she's been chosen by Bressie. 16 year old Sherisse lives in Carew Park, music helps her to cope with with life's stresses.
17 year old Damien has been writing his own tracks for years . At the audition his powerful rap made a huge impact on Bressie. He works nights in a factory. When Damien was picked for the group Bressie also invited girlfriend Leanne to join.
Bressie always knew it wasn't going to be easy to put together a band in such a short space of time.
But he didn't realise the obstacles he would have to overcome before their first studio session.
Episode 3
Niall Breslin, aka Bressie, is on a mission. He's formed a band with five teenagers from different communities in Limerick city. He wants to help Calvin, Nathan, Damien, Sherisse and Kelsey express themselves through music.
It hasn't been easy keeping everyone on track - there's been break ups, walk outs and warnings. In less than six weeks time, the group will record their first ever EP in Windmill Lane Studios and then play their first gig in Limerick's premier music venue, Dolan's.