RTÉ Big Music Week 2010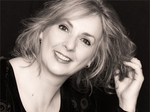 RTÉ Big Music Week 2010 celebrates the multitude of musical styles which RTÉ brings to its audiences in Ireland and all over the world, on radio and television, online and in live performance.
Episodes
Programme One: The Music Of What Happens
Tues 12th Oct at 10.15pm on RTÉ One
Starting with her own introduction to pop as Radio Caroline beamed into the Donegal highlands, Moya Brennan traces the influences on Irish music of rock, pop and other music from outside Ireland since the Sixties through her interviews with a who's-who of the Irish music scene. Contributors include Sinead O'Connor, Christy Moore, Bono, Adam Clayton, Liam Clancy, Shane McGowan, Dolores O'Riordan, Paddy Moloney, Damien Dempsey, Finbar Furey, Barry Devlin, Jim Lockhart and Paul Brady.
Programme Two: Music Changes Lives
Starts Tues 12th October, 11.55pm, RTÉ One
Another chance to see this critically acclaimed groundbreaking and inspirational four-part observational documentary series about the transformative power of music. Through extraordinary access to their personal stories, the series will show how the simple act of learning to play an instrument can give children a better chance in life, a fresh start and a brighter future.
St Agnes in Crumlin and St Ultan's in Cherry Orchard have worked tirelessly and selflessly to implement a music tuition programme in their schools. Every child in the school now has the opportunity to play an instrument and many do. In a much wider social context, what this project has also achieved is a vast improvement in discipline and behaviour issues in the schools and has also fostered a much more positive outlook for future prospects and expectations among the students.
Programme Three: Under Ether
Wed 13th Oct at 11.20pm on RTÉ Two
Under Ether, the award-winning video-based alternative music show and covers all aspects of the alternative music scene, with a keen eye on homegrown talent. Michelle Doherty & Elton Mullally present your weekly alternative music fix. Republic Of Loose are this week's special guests, exclusively performing a track off their brand new album. Also expect tunes from the likes of Tricky, The National, Anthony & the Jonsons, & The Smiths.
Programme Four: Tommy Fleming Going Back
Sat 16th Oct at 11.05pm on RTÉ One
Giving us an insight in to life behind-the-scenes, this one hour special follows Sligo-born singer Tommy Fleming on a nostalgic musical journey as he records his new album Going Back. Featuring performances of songs which hold very special memories for him inlcuding The Boxer by Simon and Garfunkel, Going Back by Dusty Springfield, and Send In The Clowns from the 1973 musical A Little Night Music. Tommy is accompanied throughout by the RTÉ Concert Orchestra.
Programme Five: All-Island Choir Competition
Sun 17 Oct at 5.15pm on RTÉ One
The popular choir competition involving schools from the entire island of Ireland returns for a new series. Presented by Anne Cassin, 20 choirs will compete in the 2nd All Island School Choir Competition which will run for five weeks on RTÉ One, culminating with the Final, live from Belfast's Waterfront Hall.
The first regional heat will take place in Cork and will be broadcast on Sunday, 17th October on RTÉ One at 5.15pm and feature choirs from De La Salle Senior Choir, Waterford, Presentation Secondary School, Kilkenny, Presentation Secondary School, Ballyphehane, Cork, Saint Leo's College, Carlow and Ursuline Secondary School Chamber Choir, Thurles.
Monday 11th October - Sunday 17th