Behind the Walls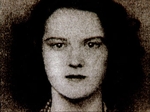 'Behind the Walls' is a two-part documentary series charting the history of Ireland's psychiatric hospitals. Part one lifts the lid on this vast system - during the middle decades of the 20th century, Ireland led the world in locking up more of its people per capita in mental hospitals, ahead even of the old Soviet Union.
This documentary reveals damning evidence of appalling conditions within the hospitals, information which was kept secret by the State. It also tells the remarkable story of Hanna Greally, locked up for almost 20 years, but who emerged to write about her experiences in the 1970s, becoming one of the very few to chronicle her experiences behind the walls.
Behind the Walls is a Misha Films production.
Produced and written by Mary Raftery (States of Fear)