At Your Service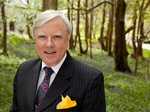 Francis and John Brennan are best known for their hotel expertise on
RTE'S At Your Service. But in recent years they have taken up a more personal challenge at Christmas when they have applied their troubleshooting skills to organisations helping others.
This year John and Francis have been challenged to help Penny Dinners,
a soup kitchen in Cork City. The charity is run by volunteers who provide 1800 meals a week for people who can't always afford a meal.
John and Francis Brennan need once again to tap into the generosity of the people of Ireland to give this wonderful charity a much needed makeover just in time for Christmas.

Episodes - Series 8
PROGRAMME 1

Tx. Sunday 3 January 2016 @ 830pm
CAROLINE WORKMAN, SELF-CATERING COTTAGES
Dunany Townland, Co Louth
Brand new series presented by 5 star hotel expert Francis Brennan who's tackling another diverse portfolio of struggling hospitality businesses. This week he's helping Caroline Workman who's keen to create a new holiday rentals business in the grounds of her family's country house. Caroline makes ends meet by selling her homemade bread and cakes at Drogheda's weekly market. But by renovating her cottages she hopes to create a much-needed new source of income. However, the pressure is on as the cottages must be ready in time for a family wedding and, although she has has bags of enthusiasm, she's sadly lacking in business experience.


PROGRAMME 2

Tx. Sunday 10 January 2016 @ 830pm
MC CARTHY'S PUB, RESTAURANT & UNDERTAKER
Fethard, Co Tipperary

"We'll wine you, dine you and bury you" is McCarthy's slogan and it's
a first for 5 star hotel expert Francis Brennan as he's challenged to breathe new life into a funeral home. Vincent Murphy is the 5th generation of undertakers in his family and he knows his premises are unacceptable for his clients - both dead and alive. He's got a shoddy coffin store, a cold, dull restaurant and a funeral home that hasn't been redecorated for years. Francis is called in to help and the results are at times startling!


PROGRAMME 3

Tx. Sunday 17 January 2016 @ 830pm
CURRAGHCHASE CARAVAN & CAMPING PARK
Kilcornan, Co Limerick

Glamping expert John Brennan returns to At Your Service in this week's episode when he's called in by his brother Francis to help a novice caravan park owner.
29 year old Warren Higgins has taken on a nerve-wracking project which involves reopening a disused caravan and camping park. He's got a business plan - but after discussion with John finds it needs a speedy rethink. And that's not the only rush - the park has to open for the vital summer season, but after
4 years under wraps there's a ton of work to complete before it'll be in any way ready for happy campers.

PROGRAMME 4

Tx. Sunday 24 January 2016 @ 830pm
NUALA's
Tuamgraney, Scariff, Co Clare

Nuala and Paul Kilkenny have owned their bar and restaurant business for 17 years but it's looking very outdated and is now well overdue a Brennan business overhaul. The whole place needs a rebrand - everything from the original name, Teach Uí Bhriain, to the dull 55 seater restaurant, cluttered pub and neglected apartment above. But Nuala and Paul are determined to make all the changes without ever closing their doors to their customers - resulting in all-night building stints and frayed nerves.

PROGRAMME 5

Tx. Sunday 31 January 2016 @ 830pm
HAZELWOOD LODGE
Ballyvaughan, Co.Clare

It's a family affair for Francis Brennan this week as he's called in to help with not one, but two, new business ventures. Victor and Geraldine Mc Sweeney have bought a 9 bedroom disused guesthouse near Ballyvaughan. Their daughter Lesley, her partner Darren (and their baby Liv) have taken out a lease on tea rooms in the centre of the village. The guesthouse needs a total revamp but with so much going on can the Mc Sweeneys meet Francis's strict 10-week deadline before opening?

PROGRAMME 6

Tx. Sunday 7 February 2016 @ 830pm
BLUESTACK COMMUNITY CENTRE & HOSTEL
Drimarone (nr. Donegal Town), Co.Donegal

The Bluestack Centre really is at the heart of this rural community and offers everything from bingo sessions to jiving nights. But their real moneyspinner should be the Centre's 28 bed hostel which, despite its pristine condition, is getting very few bookings. Francis Brennan has been called in to come up with a strategy to fill beds and get the Bluestack Centre earning its keep.

PROGRAMME 7

Tx. Sunday 14 February 2016 @ 830pm
TWIN TREES HOTEL
Ballina, Co Mayo

The Twin Trees Hotel (formerly known as the Downhill House Hotel) has been bought out of receivership and needs to entice back the business it once attracted. But owners Rachael and David are working almost round the clock to keep this 55 room hotel and leisure centre running. They need direction from Francis Brennan on how to focus their energies and turn around the hotel's fortunes.

PROGRAMME 8

Tx. Sunday 21 February 2016 @ 830pm
OLD MONASTERY HOSTEL
Letterfrack, Co Galway

A 50 metre long washing dryer is just one of the many intriguing finds for Francis when he's challenged to help an eco-friendly hostel in the remote Connemara area of County Galway. Running the hostel is the dream of one-time traveller and local man Stephen Gannon, who's owned the hostel for the last 24 years. He's proud of his ecologically self-sufficient business but his love of recycling means that the place now resembles a junkyard! What will five star Francis think?
Executive Producers: Jannine Waddell/Teresa Smith
Director/Series Producer: Maggi Gibson
Apply!
This is an exciting chance to transform your business!

We're currently researching a new series of At Your Service, starring renowned hotel expert Francis Brennan.

If you own or run a hotel, guesthouse, B&B, hostel, caravan park, campsite, self-catering cottages, etc. then this is your chance to get advice from Francis Brennan which could change your business forever.

We're also looking for different projects for the show so if you're thinking of diversifying, e.g. opening a shop, tearoom or other start-up business, please get in touch if you think Francis could help.

We'd love to hear from you so, if you're interested in taking part and want to be on TV, please contact:

Maggi Gibson, Executive Producer
Tel: 04890 427646 or 00 44 2890 427646
E-mail: maggi@waddellmedia.com
or clairesmall@waddellmedia.com