All-Island School Choir Competition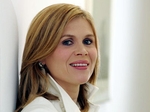 The twenty choirs who will compete in the first All-Island Second Level Schools Competition have been named by RTÉ and the competition organisers, Co-operation Ireland. RTÉ Television will screen the four regional heats of the competition - each featuring five choirs - on successive Sundays beginning on Sunday October 18th at 7.30pm on RTÉ One in a series presented by Anne Cassin.
The four heat winners will then compete in the All-Island Final, a one-hour live programme from the newly-refurbished Ulster Hall, Belfast on November 15th at 6.30pm on RTÉ One.
According to Peter Sheridan, Chief Executive of Co-operation Ireland, the competition attracted entries from all corners of the island. "North, South, East and West are represented in the twenty choirs selected by the adjudicators to compete in the regional heats" he said.
RTÉ's executive producer of the series, Tommie Gorman, hopes the programmes will give a sense of the work taking place in second level schools on both sides of the border. "We are hoping the competition will celebrate the ethos of teamwork and group activity promoted in school choirs "he said.
The overall winner of the All Island Competition will receive £5,000 sterling and the three other finalists will each receive £1,000. The competition is sponsored by Titanic Quarter Ltd and is also be assisted by the Reconciliation Fund of the Department of Foreign Affairs.
The four adjudicators are Seamus Crimmins, RTÉ's Head of Performing Groups; Dr Angela Feeney, music teacher and opera singer attached to the Munich State Opera; Mark Duley, choir master and organist at the Collegiate Church of St Nicholas, Galway and Dr Geoffrey Spratt, Director, CIT Cork School of Music.
Over 80 schools indicated an interest to compete in the competition. 42 schools each submitted a CD, featuring two contrasting works and the adjudicators selected 20 choirs to compete in the Regional Heats.
All choir participants must be full-time students of the entrant schools and each choir must have 20-40 members.
Episodes
Programme 1: Methodist College, Belfast
Saint Louis Grammar School, Ballymena Co Antrim
Saint Dominic's High School, Belfast, Co Antrim
Carrickfergus Grammar School, Carrickfergus, Co Antrim
Saint Paul's High School, Bessbrook, Co Down
Methodist College, Belfast, County Antrim
Programme 2: Sallynoggin Community School, Co Dublin
Mount Anville Secondary School, Dublin 14
Notre Dame Secondary School, Dublin 14
Alexandra College, Dublin 6
Saint Columba's College, Dublin 16
The King's Hospital, Dublin 20

Programme 3: Cork School of Music
Presentation Secondary School, Loughboy, Co Kilkenny
Presentation Secondary School, Ballyphehane, Cork
Ursuline Secondary School, Thurles, Co Tipperary
Newtown School, Waterford, Co Waterford
Clongowes Wood College, Clane, Co Kildare
Programme 4: Ursuline College, Sligo
Loreto Secondary School, Balbriggan. Co Dublin
Lumen Christi College, Co Derry
Saint Mary's College, Creggan, Derry
Saint Joseph's Secondary School, Rochfortbridge, Co Westmeath
Jesus and Mary Secondary School, Crossmolina, Co Mayo
Programme 5: Ulster Hall, Belfast
Featuring the four regional heat winners