A Little Bit Eurovision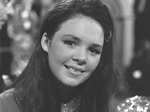 The Eurovision Song Contest is one of the most-watched television programmes in the world. With Jedward representing Ireland this year, over a million watched the live event here at home. To date Irish singers and musicians have won the Eurovision a record seven times. In a new RT╔ series, A Little Bit Eurovision, those successes are celebrated through the eyes of the winning Irish performers who brought the glory home: Dana, Johnny Logan, Linda Martin, Niamh Kavanagh, Charlie McGettigan, Paul Harrington, Fionnuala Sherry and Eimear Quinn.
Episodes
Episode One: Dana
Ireland's winning streak began with a young girl from Derry, who went on to build both a television and political career on her Eurovision success. In 1970 Dana (Rosemary Scallon) beat international stars like Mary Hopkin and Julio Iglesias to win the Eurovision final in Amsterdam with All Kinds of Everything.
Her win launched an internationally successful singing career. Twenty-seven years later Dana decided to enter politics. Although she didn't win the 1997 Irish presidential election, she did spend five years as an MEP in Brussels.
Episode Two: Johnny Logan
Johnny Logan is probably the most famous Eurovision winner ever. He won the contest a record three times and established an enduring international musical career. But Johnny knows better than most that fame comes at a price.
Johnny Logan won his first Eurovision in 1980 with What's Another Year? It didn't lead to the international success he had hoped for. So his second win in 1987 with his own song Hold Me Now was all the sweeter. It gave him another chance to launch his career. Five years later he won the Eurovision a third time when Linda Martin performed his composition Why Me? in Malm÷.
Episode Three: Linda Martin
Before Linda Martin won the Eurovision Song Contest in 1992, she was already a big hit in Ireland, working in show-business for over 20 years. Born and raised in Belfast, she joined her first band, Chips, in the early 1970s. But from the very early days of her career, Linda harboured Eurovision ambitions.
Linda entered the National Song Contest on four occasions with Chips in the 1980s. Her first big break came as a solo singer in 1984, through the help of her manager Louis Walsh and his client, Johnny Logan. Linda came second in Luxembourg but still received a hero's welcome back home.
In 1992, Johnny Logan contacted Linda with a new song he had written called Why Me? And this time Linda got to sing the winning encore in Malm÷.
Episode Four: Niamh Kavanagh
Following Linda Martin's win in Malm÷, the Eurovision came back to Ireland, this time to Millstreet showjumping arena in Cork. Niamh Kavanagh was just 25-years-old but was already a seasoned performer in the music scene.
In 1990, Niamh auditioned for a part in The Commitments, a film of Roddy Doyle's novel about a Dublin soul band. Although she made it to the final five, she wasn't cast in the film. However, director Alan Parker asked her to sing on the soundtrack album.
All the while Niamh fronted bands and worked with composers like Bill Whelan, she continued to hold down a day job with AIB. In 1992, Niamh was approached by the composer Jimmy Walsh with his song, In Your Eyes. At first she wasn't sure that she wanted to enter the Eurovision.
A decisive win in the 1993 Irish Eurosong at the Point Depot set Niamh on her way to Eurovision venue, Millstreet. It would change her life radically when she became Ireland's fifth winner.
Episode Five: Paul Harrington and Charlie McGettigan
Paul Harrington and Charlie McGettigan's 1994 Eurovision win was the third-in-a-row for Ireland after Linda Martin's win in Malm÷ in '92 and Niamh Kavanagh's in Millstreet in '93.
The winning pair had never even met each other before their Eurovision bid and came from completely different musical backgrounds.
Charlie McGettigan was born in Ballyshannon and started his musical career singing in a rock band in the singing lounges of Donegal. He got involved in the folk scene while working for the ESB in Dublin. In 1973 Charlie got a job at the Arigna Power Station and when he moved to Drumshambo he formed a folk band called Jargon which enjoyed some early success. Paul Harrington grew up in a musical family in Killester in Dublin and like his older brothers, started performing in his teenage years. When he left school in 1979 he got a job in the Department of Labour.
Meanwhile, in the early 1980s the pressure of touring with Jargon while maintaining a full-time job became too much for Charlie and the band broke up. Charlie continued to write songs and went on tour with Maura O'Connell. She had hits with some of his songs Feet of a Dancer, Bed for the Night and I Don't Know How You Do It. in the mid '80s. Charlie McGettigan had also entered the National Song Contest in 1984 with a song called Be-Bop Delight.
Unlike Charlie, Paul gave up his day job in the Department of Labour to concentrate full time on music. He made regular TV appearances and released his first album in 1991. Brendan Graham had made several attempts to get Rock 'n' Roll Kids through the Eurovision selection process. It was originally planned that Paul would perform the song on his own, but the magic of Paul and Charlie performing the song together soon became obvious, and it took them all the way to Eurovision glory.
Episode Six: Fionnuala Sherry
In 1994, Irish violinist Fionnuala Sherry met a Norwegian man at the Eurovision final in Dublin who changed her life forever. A year later Fionnuala and Rolf L°vland won the Eurovision for Norway with the largely instrumental Nocturne.
Their win brought phenomenal international success for their group Secret Garden. But the pressure of the music industry and years of worldwide touring has taken its toll on Fionnuala. It has led to periods of depression and forced her to make tough choices.
In 2005 Fionnuala had to take a career break - but found time to fall in love.
Episode Seven: Eimear Quinn
Classically-trained chorister Eimear Quinn is probably the unlikeliest Eurovision winner. In 1996 Eimear won the Eurovision final in Oslo with Brendan Graham's The Voice. It was the fourth win in five years for Ireland.
Eimear Quinn was offered several record deals after her win. But the 23-year-old music student turned them all down to produce and publish her own record. In this programme Eimear Quinn talks about finding love at the Eurovision final, creating a new musical identity for herself and becoming a mother.