Off the Rails Audience
Want to be in the Off the Rails audience?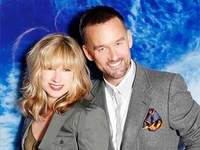 Off the Rails is coming to a town near you soon!
Yes Off the Rails stylists Brendan Courtney & Sonya Lennon are taking to the road and we'll be inviting people to join our audiences.
To be in with the chance of being part of our audience and get some on the spot style advice then register your interest NOW!
Email offtherails@rte.ie and tell us in ten words or less why you should be in our audience. Don't forget to include your name, age, clothes size, address, & phone number.
Make Over Application
Fill in and email us the Application Form:
Joint Application Form (for two applicants)
OR
Download the application form or nomination form fill it in and post it back to us.
Remember to attach two pictures to the application form and post your entries to:
Off The Rails - Makeover
RTÉ
Donnybrook
Dublin 4
or email us @ offtherails@rte.ie
Please note:
We regret that we are unable to respond to unsuccessful applicants and that pictures cannot be returned.
Tried and Tested
We are also looking for large groups of women to put some beauty products to the test. If you and your work colleagues, or you and your aerobics class, book club... or whatever group activity you engage in, fancy appearing on Off the Rails write to us:
Off The Rails - Tried and Tested
RTÉ
Donnybrook
Dublin 4
or email us @ offtherails@rte.ie