The Meaning of Life with Gay Byrne
---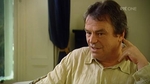 Acclaimed Irish filmmaker and novelist Neil Jordan confesses to Gay Byrne that, although he does not identify himself as religious, he bellieves he has seen proof of the afterlife.
---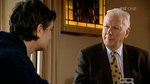 Controversial singer Sinead O'Connor talks to Gay Byrne about her religious upbringing and how her views on faith evolved as she grew up.
---
Boyband singer and charity campaigner Ronan Keating opens up to Gay Byrne about his opinions on spirituality and his forgiving attitude towards former manager Louis Walsh.
---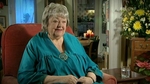 Author Maeve Binchy offers Gay Byrne a candid insight into her views on spirituality and the big questions of life and death.
---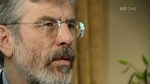 In a remarkable interview, Gay Byrne talks to Sinn Fein leader Gerry Adams about his personal faith and morality and how they have impacted on his role in the Republican movement.
---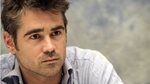 Hollywood idol, Colin Farrell, speaks candidly to Gay Byrne about the depths and causes of his addictions. How time in rehab forced him to rebuild his reputation from Hollywood bad boy to a man who believes in the power of good and decency. And how the 'light' in his life, his son James, has saved him.
---