Series 4 Prog 5: The ICA and Food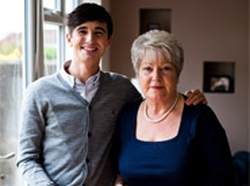 Donal meets Marie O'Toole, a senior member of the ICA, for lunch. Marie tells Donal about the role the ICA has had in improving the lives of women in Ireland, teaching them how to grow plants and raise livestock. They discuss how the organisation campaigned for electrification and mains water in rural Ireland, and the impact the organisation has had on the food we eat today.
In studio Donal prepares Farmhouse Terrine. And on Muckross Traditional Farms he learns how to grow potatoes in lazy beds and cooks potato yeast rolls in a bastible over an open fire.