This Week - 30 November 2008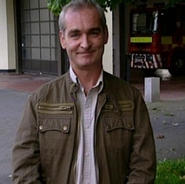 Eddie Redmond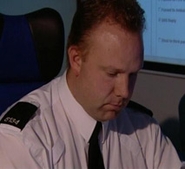 PSNI text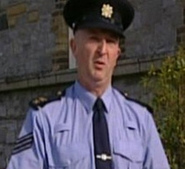 Seargent Jim Molloy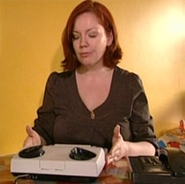 Julianne demonstrates Eircom relay system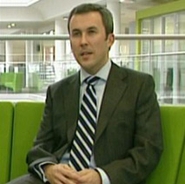 Eircom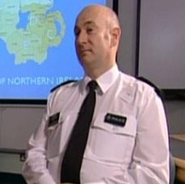 Insp Jeremy Adams - PSNI
Click here to watch this and previous episodes...
How do you call 999 if you're Deaf?
Hands On tackles a topic that could be a matter of life or death for Deaf people and their families.
When the worst happens, for a hearing person, the GardaÌ, Ambulance and Fire Brigade are just a phone call away, but what if you're Deaf, and can't use the phone? How can you call for help if you or your family is in trouble?
When Bernadette Power's father collapsed, only she and her Deaf siblings were at home. She tried using Eircom's 999 Minicom relay service to contact an ambulance but no one answered.
Our presenter, Julianne Gillen, tries to ring the dedicated minicom number to demonstrate how it works on the programme, and couldn't get through; Eircom replied the reason Gillen couldn't get through was because an Eircom operator "failed to relinquish (a previous) call." This kind of delay could be the difference between life and death for a Deaf person in an emergency situation.
We get to ask Deaf people what issues they face when they need to call for help and how they think the outdated and time consuming minicom service can be resolved easily by setting up a emergency text (SMS) service.
We also asked how they would contact the emergency services should their house catch fire or if they were in a car accident, when the service depends entirely on a landline?
We ask Eircom and An Garda Siochana why an alternative method for Deaf people to contact 999 has not been explored, especially when considering the fact that the Police Service of Northern Ireland have been operating a successful emergency SMS service for the Deaf community there since 2004. The PSNI provided all their information to the GardaÌ on setting up the service 4 years ago, and has the information been availed of in order to establish a similar service here? Watch this space...
Note:
VoiceText Service
A newly developed VoiceText system has been set up providing Deaf access to ALL phones and allowing Deaf people to contact emergency 999 operators effectively directly from their mobile using text messaging.
The service launched in Ireland combines all the advantages of voice
Calls, with the convenience of text messaging into a single hybrid service.
You can access this service by VoiceText on their website
http://www.voicetexts.com/

Other useful Links:
http://www.eircom.ie
http://www.psni.police.uk/index/advice_centre/sms_pages.htm
http://www.garda.ie/
http://www.e-t-t.eu/
http://www.caredoc.ie/
If you want to purchase a minicom you can get information from DeafHear webiste link : http://www.deafhear.ie/pages/1_6_13.html
Write to the Department of Communications to make sure they set up the right provisions so Deaf people can have access to the 999 emergency service
http://www.dcenr.gov.ie/