Sunday 30th January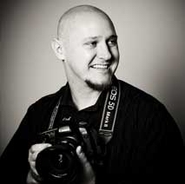 Johnny Corcoran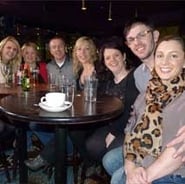 ISL class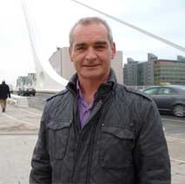 Eddie Redmond
Hands On, Sunday 30th January at 12.05pm on RTÉ One
Watch the ISL promo here: http://www.youtube.com/watch?v=aEP4DSoOInI
Johnny Corcoran
Johnny Corcoran, a Deaf photographer, discusses his passion for capturing eye-catching images. While working as a graphic designer, Johnny decided to change career paths to become a photographer. He explains what course of action he took to fulfil his ambitions and talks about portraits and photographing people's wedding days. He also has some advice for aspiring photographers.
Hands On: Rewind
This week Alvean catches up with some youths who, back in 1996 when they were pupils in St Joseph's and St Mary's, told us what they wanted to be when they grew up. We bring them back into studio to see if they remember what they said, if they've followed their dreams, and show them footage of themselves as kids, 14 years ago. You wouldn't want to miss their reactions!
ISL Challenge
Throughout this series we've been following Sinead Desmond, Margaret Farrell and Peadar Owens, three people nominated by their Deaf loved ones to learn Irish Sign Language. Their challenge was to transform themselves from novices to proficient Irish Sign Language users. As the series draws to a close so does their 12 weeks of classes at the IDS. We meet them for the final time to see if they're happy with their achievements, if it has made a difference to their loved ones and last but not least we ask them if they'll keep it up!
So make sure you don't miss it!!
Links:
For Irish Sign Language Classes contact;
Irish Deaf Society
E-mail: islclasses@irishdeafsociety.ie
Telephone: 353-1-8601878
Fax: 353-1-8601960
Mobile Phone Number: 086 3807033
Screen Directors Guild of Ireland