This Week - 29 November 2009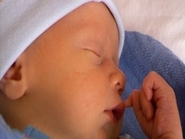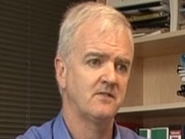 Brendan Lennon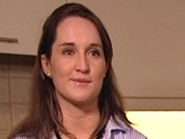 Emma Clarke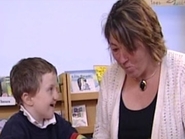 Ethna and Callum
Every week two deaf babies are born in Ireland. After a child is diagnosed as deaf, parents must make numerous decisions about what is best for their child's education, communication, language acquisition, social skills and identity. It can be a difficult process, and many parents report that it can be made harder by a lack of information and delays with diagnosis.
This week Hands On meets with parents of Deaf children who discuss the choices they had to make and the difficulties they had with acquiring services, we talk to Deaf adults about how their parents' decisions affected their lives in terms of education, language, self-confidence and identity, and experts give advice about cochlear implants, education choices and language acquisition.
Don't miss it!
Useful Organisations:
Contact information for Programme Three
Beaumont Cochlear Implant Department
Website: http://www.beaumont.ie/index.jsp?p=105&n=350
TEXT PHONE: 087 953 5423
Phone: (01) 809 2191
E-mail: cochleartleader@beaumont.ie
HSE services
Website: www.hse.ie
To find your local health office: http://www.hse.ie/eng/services/Find_a_Service/LHO/
HSE Review of Audiology Services: Closing date for submissions to the review group is 31st December 2009.

Click here for more information
EDUCATION:
For general information on special educational needs go to www.ncse.ie
Visiting teachers: For more information on the role of a visiting teacher, and contact information for specific areas, go to one of the links below.

Click here for more information on visiting teacher service for children with visual impairments in Ireland.

Click here to view the visiting teacher service leaflet.

Special Educational Needs Organisers (SENO):
Address: The National Council for Special Education, Mill Street, Trim, Co Meath.
Phone: 046 948 6400
Fax: 046 948 6404
E-mail: info@ncse.ie
Disability Assessment:
As per the Disability Act 2005 children less than 5 years of age have a right to:
. an independent assessment of their health and educational needs arising from their disability
. an assessment report
. a statement of the services they will receive
. make a complaint if they are not happy with any part of the process.
Applications must be made in writing on a standard form which is available from the Assessment Officer in your Local Health Office.

Click here to view the Act.

Domiciliary Care Allowance
The Domiciliary Care Allowance is a monthly payment made to the carer of a child with a severe disability who lives at home. The child must be under 16.

Click here to visit the website.

Address: Domiciliary Care Allowance, Social Welfare Services Office, Department of Social and Family Affairs, College Road, Sligo
Disability Allowance
Disability Allowance is a weekly allowance paid to people with a disability who are between 16 and 65 years of age.

Click here to visit the website.

Address: Disability Allowance Section, Department of Social and Family Affairs, Social Welfare Services Office, Government Buildings, Ballinalee Road, Longford