Hands On! - 29 Jan 2012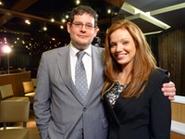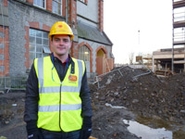 Hands On Series 16 PROGRAMME 9
Sunday 29th January at 12:05 on RTÉ One

Only two more programmes of Hands On left in the current series you don't want to miss them!
Watch this week's promo here......
Saorview
If you're not sure what "Saorview" is or what is meant by the "Digital Switchover", then make sure to watch this Sunday's Hands On! Elaine Grehan will explain everything you need to know to make sure you don't lose your TV signal this October, when the old analogue TV signal is switched off and replaced with the new digital service, Saorview. You might need to buy new equipment or you might need to do nothing at all! Tune in on Sunday to make sure you never have to miss an episode of Hands On!
Take 5! - Dr Adam Kosa
It's the last Take 5! of the series, so we're going out with a bang! Eddie has sent roving reporter, Sarah Jane, to Belfast to meet the fascinating Dr Adam Kosa, who is the first Deaf Member of the European Parliament. Stay tuned to find out how Adam went from being a lawyer to a politician, his campaigns and how he tirelessly fights for Deaf rights.
Deaf Village Ireland
Everyone's talking about Deaf Village Ireland, the 15 million euro project being built on the grounds of St Josephs School in Cabra to house sports, social, religious and heritage facilities for the Deaf community. In July of last year we witnessed a significant moment in Deaf history when the 150 year old original St Joseph's School building was demolished, in order to make way for the project, only the chapel wing remains.
Prior to the demolition our own Eddie Redmond returned to the school for one last look, after 27 years. We went back with him and were there when the school was opened for past pupils to return for a final look around their old school. We have exclusive footage of the demolition itself and an update on the construction of the Deaf Village and proposed opening date - this is one episode of Hands On you absolutely cannot miss!
Useful information:
To find out more about Saorview, click here: www.saorview.ie
For advice and support about Saorview - and lots more! - contact the following organisations:
Deaforward at IDS: www.irishdeafsociety.ie
Deaf Hear: www.deafhear.ie
Kerry Deaf Resource Centre: www.kerrydeaf.com/
Cork Deaf Association: www.corkdeaf.ie
Keep track of Adam Kosa's progress in the European Parliament: http://kosaadam.hu
To find out more about Deaf Village, check out: www.cidp.ie/village.html
St Joseph's School for boys, Cabra
www.stjosephsboys.ie

Hands On would like to thank:
Peats World of Electronics, an approved Saorview-product provider, for their involvement in the programme, Visit their website : www.peats.ie
Social 21 in Belfast for lending us a fantastic location for Take 5! www.21social.co.uk
The McGrath Group for providing a location for the Saorview item. www.mcgrathgroup.com