Sunday 28th November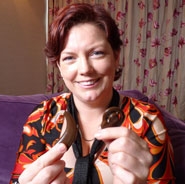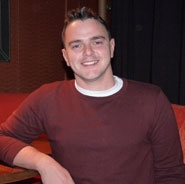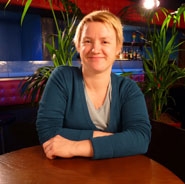 Sunday 28th November at 12:05pm on RTÉ1
Hands On: Rewind
This week on Hands On: Rewind we re-visit the issue of primary teaching and how Deaf people are currently unable to get this qualification in Ireland because of the Irish language requirement. We invite Liam O'Dwyer of the CIDP and Ann Heelan of AHEAD to the studio to find out what progress has been made since we last highlighted these difficulties in 2007 and to find out what options are open to Deaf people who want to get around this barrier.
Deaf Humour
We have a barrel of laughs in store for you as several members of the Deaf community share their most embarrassing moments, their cheekiest use of the 'Deaf Card' and some funny things that hearing people do when interacting with Deaf people!
Cochlear Implant video diary
Recently, Hands On presenter Julianne Gillen took the decision to get a cochlear implant and she chronicled her year-long journey with a video diary. The issue of cochlear implants has been a sensitive subject within the Deaf community with many members apprehensive of the benefits it has to offer. We see Julianne explain her reasons behind going for the operation and the experiences and emotions she went through during the process.
This is one episode you would not want to miss! So don't forget to tune in to RTÉ1 on Sunday 28th November at 12pm! You can also catch it again the following Saturday, 4th December on the same channel around 9.30am - check your TV listings for any changes!
More information:
If you're Deaf and want to become a primary school teacher, there is one option available. You can apply to train as a Montessori teacher at one of Ireland's Montessori Colleges; they don't have an Irish requirement. If you are accepted and qualify successfully you can then apply to the Teaching Council for a licence to teach at certain Special Schools. Schools for the Deaf fall into this category. Contact details for the Montessori Colleges and Teaching council are below.

Watch The Video Promo For This Weeks Programme...

Saint Nicholas Montessori College Ireland: www.snmci.ie

Montessori College Dublin AMI (Association Montessori Internationale): www.montessoriami.ie

Catholic Institute for Deaf People (CIDP): www.cidp.ie

Association for Higher Education Access & Disability (AHEAD): www.ahead.ie

Department of Education: www.education.ie

Beaumount Hospital (Cochlear Implant Dept): www.beaumont.ie

For videos and information: www.cochlear.com

Hands On would like to thank:

Panti Bar: www.pantibar.com

Savills Property: www.savills.ie

Screen Directors Guild Of Ireland: www.sdgi.ie

Aisling Hotel: www.ashlinghotel.ie