Hands On! - 27 Nov 2011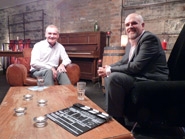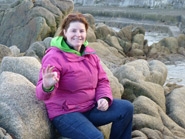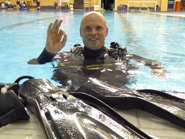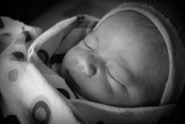 Sunday, 27th November at 12.05pm on RTÉ One
The 16th series of Hands On has been a roaring success so far! We hope you're looking forward to our third programme this Sunday!
Scuba Diving
With winter and the big freeze fast approaching, the balmy summer days seem long gone! Imagine scuba diving in the warm Red Sea in Egypt, with a group of likeminded people, exploring exciting shipwrecks and seeing a myriad of tropical fish. We can only dream - but a group of Irish Deaf scuba divers were lucky enough to get the opportunity! John Kelly, Michelle McLaughlin, Kevin G Mulqueen and Paul Rafferty share their experience with us via a video diary! Get your sunshine fix and tune in this Sunday!!
Take 5
The Deaf community have suffered from decades of oppression, making it difficult to be proud of our Deaf identity and language. But Paddy Ladd, an academic from the UK, coined the concept of 'Deafhood' , which is all about empowering Deaf people and the positive acceptance of being Deaf. Today's Take 5 guest is the academic, John Bosco Conama, who talks about the Irish Deaf Society's Deafhood workshops that have taken Ireland by storm! We get exclusive access for you lucky viewers!
Maternity
Expecting a baby is an exciting time, but for Deaf mothers the excitement can be overshadowed by access problems. During your pregnancy, you'll meet medical professionals, midwives, doctors, nutritionists and physiotherapists, attend scans, antenatal classes, and appointments to discuss nutrition, breastfeeding and how best to care for mother and child. Just reeling off the list is exhausting so imagine how difficult it is for a Deaf mother to communicate with all by lip-reading and using a pen and paper! Sarah Jane looks at how important it is to have a qualified interpreter available throughout the pregnancy, right up to birth, to ensure mother and baby receive the best care.
Tune in at 12.05pm with a cup of tea! Don't go making any plans!!
Useful contacts:

To find out more about 'Deafhood' and workshops check out:
IDS www.deaf.ie
Official 'Deafhood' website: http://www.deafhood.com/
If you want to find out more about Deafhood workshops in Ireland, contact:deafhoodireland@gmail.com

Maternity:
If you feel that your needs have not been catered for when accessing maternity or hospital services, contact the following:
Contact DeaForward who can help advocate on your behalf
http://www.irishdeafsociety.ie/index.php

Equality Authority: http://www.equality.ie/

Irish Deaf Women's Group: http://irishdeafwomengroup.weebly.com/
If the issue is not resolved, contact the Equality Authority if you want advice on taking legal action against the hospital or service provider.

Use the HSE's Your Service, Your Say system to make a complaint
http://www.hse.ie/eng/
or email HSE at yoursay@hse.ie

For more information about how to complain, check out: http://www.healthcomplaints.ie/

To book an interpreter, get in touch with SLIS (Referral agency)
http://www.slis.ie/ or email bookings@slis.ie
Want to learn how to scuba dive? Contact:
http://allaboutdiving.net/
http://www.deafdivers.co.uk/
With thanks to:
ORMOND QUAY WINE BAR
For more information on menus, prices and booking for private parties, check out: www.theormond.ie

MOUNT CARMEL HOSPITAL
http://www.mcm.ie/mount_carmel_hospital.html

NATIONAL MATERNITY HOSPITAL HOLLES ST
http://www.nmh.ie/iopen24/index.php

NATIONAL AQUATIC CENTRE
http://www.nationalaquaticcentre.ie/