This Week - 27th April 2008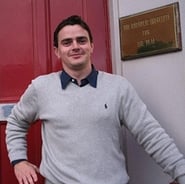 Sean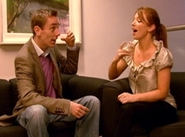 Ryan Tubridy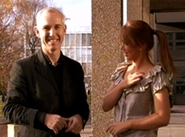 Ray D'Arcy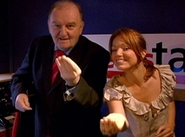 George Hook
Click here to watch this programme and previous episodes...
Short Film Competition
Don't forget to click here for details on how to enter our Short Film Competition...
Tune in this Sunday RTÉ One at 10:45am for the first of our "Best Of" Hands On! Over the next six weeks we'll give you another chance to see your favourite stories from this series again! So if you want to see SJ and Caroline shovelling dung in the Zoo challenge, or want to swat up on your history with our two ISL features, you've come to the right place!!
On this week's programme, we look back on Sean's report about the demolition of the Drumcondra Deaf Club and bring you an update on the progress. To get you fired up with ideas for our short film competition we bring you a full length version of 'Coming Out' the great film by award winning Deaf director Louis Neethling. Also it may not be exactly be the right season but it was the item you told us was one of your all time favourites. So with only 245 Shopping days till Christmas! SJ teaches some celebs a little ISL. We also bring you a great Molly and Mr Milk.
Deaf Club
Sean investigates why the Deaf Club in Drumcondra has been ordered to sell up to make way for a new Metro Plaza. We talk to Fr. Michael Cullen from the Catholic Institute for Deaf People (CID) to see if anything can be done to prevent the club being demolished and where they plan to build the new club. We find out how the Deaf community who use the club feel about the closure and also meet the legendry Con Lynch who has been involved in the Deaf club for the last 45 years to find out how he feels about the move.
Celebrities Sign Last Christmas
Sarah Jane grabs some top celebrities and attempts to teach them to sign the Christmas song "Last Christmas". She has her work cut out though, as teaching ISL to the likes of George Hook, Caroline Morahan, Ryan Tubridy, Grainne Seoige, Boyzone, Ray D'Arcy and Gerald Fleming, is no easy task. Be sure to watch and see if she pulls it off!
Coming Out
Coming Out is a award winning film by Deaf Director Louis Neethling. We showed part of it in our Media programme but now you have a chance to see the full film. It should be all the inspiration you need to get writing and enter our great short film competition. Remember the closing date is the 1st of June so get writing! See the link at the top of the page for more details.
Links
handson-tv.bebo.com/
www.louisneethling.co.uk/
Catholic Institute for the Deaf
http://www.cidp.ie/
Dublin Deaf Association (Deaf Club)
40 Drumcondra Road Lower,
Dublin 9
Tel: 01 830 0522
Fax: 01 860 0231.
Railway Procurement Agency
E-mail: info@rpa.ie
Freephone: 1800 67 64 64
Text: 086 6000 335
Freepost: Railway Procurement Agency
PR Department
Parkgate Business Centre
FREEPOST
Dublin 8
Ireland
http://www.rpa.ie/