This Week - Sunday 27th February 2005. 10.05 am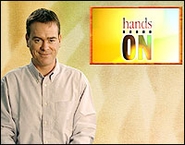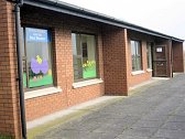 Model School for the Deaf Project
News with Senan
BSkyB have announced improvements in it films for Deaf and hard of hearing viewers. Sky Box Office is introducing In-Vision movies too, and viewers will be able to select a different movie every week, with on screen signing on Sky Box Office channel 738.
"Love Actually, 4th March on Sky Movies 5 Signed films every Wednesday on Sky Movies.
http://www1.sky.com/accessibility
In Belgium, two petitions are underway for the recognition of sign language. The Deaf Action Front has started an official petition to get Flemish Sign Language recognised by the Flemish Government. Also a nine year old Belgium boy has collected over 23,000 signature for an increase in the number of subtitled programs on television.
The Austrian Deaf Association has a new campaign to raise awareness of the need for official recognition of its sign language by the wearing of a turquoise ribbon.
Hands That Talk in Dungiven are to get £5,000 from Limavady Borough Council to help pay for an appraisal of its operations. Current funding from the Department of Employment and Learning is due to cease at the end of March 2005 and Limavady councilors agreed to support what they regard as a very worthwhile cause.
And finally the NAD has launched a new and updated Website: www.nadi.ie. Website includes details of equipment and services and includes guidelines for both Deaf and hearing parents.

Model School for the Deaf Project
Eddie Redmond visits the Model School for the Deaf Project in Dublin and talks to project co-ordinator Brian Crean and parents Claudia Gray and Ray Denning to find out why only three years into the five-year project there are no children in the school.

Video Phones
Sean Herlihy meet Jeff McWhinney of Significan¹t whose new videophone seems to offer Deaf people the fast, affordable and most importantly clear communication through sign which has been promised by other companies for years.

Chatting with Teresa
Teresa Lynch chats with Rachel Pollard who talks about Irish learning sign language, attending St Mary¹s school and meeting her husband.
Molly and Mr Milk - H
Molly and Mr. Milk travel to the Land of H and meet some new friends. To win a T-shirt this week all you have to do is draw a picture of a horse and send it to Hands On, 22A Fortescue Lane, Rathmines, Dublin 6.
CONTACTS
BSkyB
www.sky.com
Deaf Action Front
www.doofactiefront.be/index.php?taal=en
Hands That Talk
www.handsthattalk.co.uk
National Association for Deaf People
www.nadi.ie
Model School for the Deaf Project
www.childcare.ie/msdp
Significan¹t
http://significant-online.co.uk/
Crowne Plaza Hotel
www.crowneplazadublin.ie