Hands On! 26 Jan 2014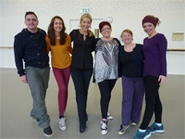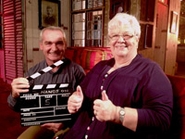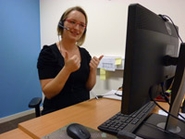 For an ISL version of this information, check: http://bit.ly/1hJkvJu

Hands On has a brand new presenter! It's Nora Duggan and her first order of business is to put some of the other presenters through a secret challenge as payback for all the viewers they've challenged through the years! The presenters don't know it but Champion Irish Dancer, Dearbhla Lennon is going to teach them some fancy footwork!

Nora will also be taking a look at the new Irish Remote Interpreting Service and seeing how useful a resource it is for the Deaf community. For more info: http://slis.ie/index.php/services/

And Eddie Redmond returns with the last Take 5 of the series, as he interviews Ireland's original Deaf TV presenter, Josephine O' Leary.

Tune in Saturday January 25th at 12:20
OR
Catch the repeat on Sunday January 26th at 10:35
All on RTÉ One.

Hands On would like to thank:
Dance House - www.danceireland.ie/dancehouse
Dearbhla Lennon
Citizen's Information Centre Finglas
SLIS - www. slis.ie
The Liquor Rooms - www.theliquorrooms.ie