This Week - 24th February 2008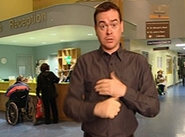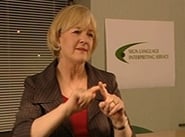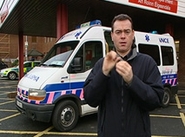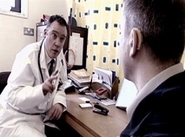 Click here to watch the show...
Tune in this Sunday the 24th of February for the first in a two part report on the biggest crisis facing the Irish Deaf Community today. We look at how Deaf people are being denied access to the most basic public services, the most worrying of these being the health services - including hospitals.
The main reason for this is a lack of awareness among the health services and the Deaf community about their right to access services through Irish Sign Language Interpreters. A right that is enshrined in the Disability Act and Equal Status Act.
We meet Deaf people who tell us about the difficulties they face every time they visit the hospital, and even more dangerously when they find themselves in emergency situations. We meet children of Deaf people who have been left with no option but to interpret for their parents at a time of much stress to themselves and in areas they are not qualified in.
As well a reluctance on the part of many hospitals to provide qualified interpreters, or the use of inappropriate alternatives, we discover that SLIS, the government funded interpreter agency, is not providing a national 24 hour emergency service - we ask them why.
As the Health Service Executive launch the Intercultural Health Strategy, which aims to improve access to the health services and interpreter provision for immigrants whose first language is not English, we ask why the Deaf community where not included in the scope of this strategy.
Despite our requests, neither the HSE, who have responsibility for ensuring access to hopsitals, or the Citizens Information Board, who are charged with overseeing SLIS, were able to provide us with a representative for an interview, they did however provide statements which you can read in full by clicking below.
Don't miss it this Sunday at 10.45am on RTÉ One!
Links
ProMed
www.promed.ie
Beaumont Hospital
www.beaumont.ie/
If you wish to book an Interpreter for a appointment at Beaumont you may use the numbers or email below.
Text to 087-9403976
Fax 01 - 8092870
email : patientrepresentative@beaumont.ie

Click here for full HSE statement...
Click here for full CIB statement...
Please note that you will need Adobe Acrobat Reader to view the files above. To download your free copy of Adobe Acrobat Reader please click here...