This Week - 24 January 2010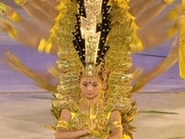 Opening ceremony of Deaflympics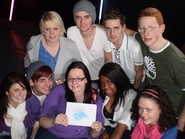 Youth Discussion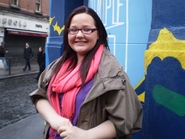 Caroline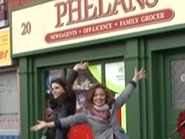 SJ and Caroline in Carrigstown
If you missed any of Hands On's episodes, or, you just want the chance to watch our best bits again, then you're in luck! For the next three Sundays, Hands On will be showing three different "Best of Hands On Series 14" programmes, in which we bring back the most popular, informative and funniest parts of our 14th series.
This week we're kicking off with the Deaflympics! This summer, the Irish Deaf Sports Association sent a record 41 Irish Deaf athletes to the 21st Deaflympics in Taipei! Hands On's cameras were there to catch some of the highlights and all of the drama! We follow the athletes through the highs and lows of their journey, and watch them compete in athletics, football, swimming and waterpolo.
Sarah Jane and Caroline are getting into mischief again, this time on the set of Fair City where they have a cameo role in an upcoming episode! Our cameras were there to follow them around behind the scenes, so, if you've ever wondered what really happens on set, you don't want to miss this!
We're also bringing back the biggest topics from our youth discussion. We asked a group of Deaf youths what it's like to grow up in Ireland today. Sex, drugs, alcohol, bullying, sexual identity, body image, education.... Our group, from the ages of 17-21, share their experiences and opinions on everything from STIs and binge drinking, to peer pressure, finding your sexual identity, and accessing third level education.
They talk honestly and openly about drinking habits, experimenting with drugs, sex, body confidence, feeling pressured by peers and the media to look and act a certain way, as well as finding sexual identity and being bullied.

Information on Youth Services can be found here.