This Week - 22 November 2009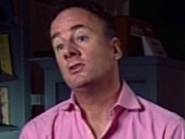 Brian Sheehan of GLEN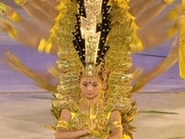 Opening Ceremony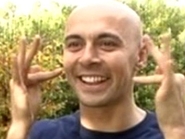 Ray Shah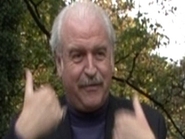 Marty Whelan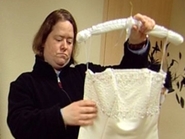 Alvean addresses marriage equality
This Summer, the Irish Deaf Sports Association sent a record 41 Irish Deaf athletes to the 21st Deaflympics in Taipei! Hands On's cameras were there to catch some of the highlights and all of the drama!
Sarah Jane is up to her old tricks again, hanging out with celebrities! She nabs Clelia Murphy, who plays Niamh on Fair City, RTÉ legend, Marty Whelan and former Big Brother star turned TV and radio personality, Ray Shah to teach them some Irish Sign Language in our Celebrity Sign Off! competition. Sounds simple? Just wait and see how they get on!
Finally Alvean has an informative report on Marriage Equality. She explains the Civil Partnership Bill currently awaiting debate in the Dáil and why Ireland's gay community aren't all happy about it.
Don't miss it!!
Useful Organisations:
GLEN (Gay and Lesbian Equality Network)
Address: GLEN, Tower 1, Fumbally Court, Fumbally Lane, Dublin 8
Website: www.glen.ie
Phone: +353 1 473 0563
E-mail: admin@glen.ie
Fax: +353 1 454 6663
GREENBOW (Deaf Gay, Lesbian, Bisexual and Transgender organisation)
Address: Greenbow, c/o Outhouse, 105 Capel Street, Dublin 1, Ireland
Website: www.greenbowdeaf.com
Mobile: 086 3671 375 (sms only)
Fax: 01 8630090
Email: deafgreenbowlgbt@yahoo.ie
OUTHOUSE Community Resource Centre
Address: Outhouse, 105 Capel St, Dublin 1
Phone: 018734999
E-mail: info@outhouse.ie
LGBT NOISE
Address: lgbt Noise, c/o Outhouse, 105 Capel Street, Dublin 1
Website: www.lgbtnoise.ie
E-mail: info@lgbtnoise.ie
Marriage Equality
Address: MarriagEquality, Denshaw House, 121 Baggot Street Lower, Dublin 2
Website: www.marriagequality.ie
Phone: 01 6599459
E-mail: info@marriagequality.ie
Irish Deaf Sports Association (IDSA)
Address: 40 Lower Drumcondra Road, Drumcondra, Dublin 9, Ireland
Website: www.irishdeafsports.net
Fax: +353 (0) 1 8500499
Mobile: +353 (0) 87 134 9877 (Text Only)
E-mail: irishdeafsports@gmail.com
Deaflympics website
www.deaflympics.com
Link to Taipei page: www.deaflympics.com/games/index.asp?GamesID=37
UCD Sport
Address: Sports Information Office, UCD Sports Centre, University College Dublin, Belfield, Dublin 4, Phone: 0 1 716 2183
Fax: 01 269 8099
E-mail: sport@ucd.ie
Hands On would like to thank photographer Fionn Kidney, who supplied the photographs of the LGBT Noise Marriage Equality March.