This Week - 22 February 2009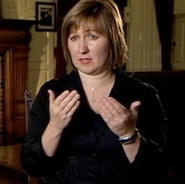 Lorraine Leeson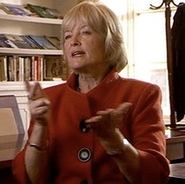 Anne Coogan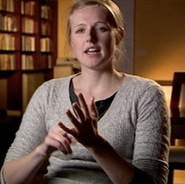 Kristina Laverty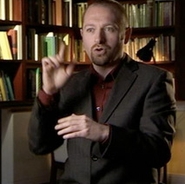 Darren Byrne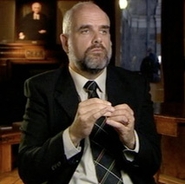 John Bosco Conama
There are many areas of society that aren't accessible to Deaf people in their own language, Irish Sign Language. Therefore, in many cases, we rely on interpreters to ensure full access to our society. An ISL interpreter can assist a Deaf ISL user and a hearing person to communicate with each other interpreting from one language to the other.
In this programme we look into the quality of ISL interpretation in Ireland, how can we ensure that we're receiving the best quality interpretation, especially in medical and legal situations where the tiniest of errors could have severe consequences? What kind of training are ISL interpreters receiving and how are agencies ensuring that qualified ISL interpreters are sent to jobs that are appropriate to their skill set?

We ask Centre for Deaf Studies Director Lorraine Leeson, and the Deaf community themselves, whether 2 years training is really enough for ISL interpreters to learn language and interpretation skills? Especially when we look to the UK where Kristina Laverty, BSL Interpreter, tells us about the 7 years training required for interpreters in the UK and Northern Ireland before they can qualify.
On the subject of quality interpretation in legal settings, Solicitor Colm Hickey stresses the importance of working with skilled, qualified ISL interpreters. Interpreter Amanda Coogan states that those working in legal settings must be beyond qualified and must have gone through an accreditation system that deems them suitable to work in those areas.
Qualified interpreters who wish to work with the Sign Language Interpreting Service (SLIS), the national government funded ISL interpreting agency, must go through their accreditation process, a one-day test which SLIS say allows them to decide which interpreters are suitable for which jobs, ie. only R1 accredited interpreters may work in legal and medical settings. However, the accreditation system is neither compulsory nor national meaning interpreters and other agencies need not follow this system. Bridge Interpreting, a private agency, judges their interpreters using a different system.
Accredited interpreters, Amanda Coogan and Darren Byrne talk about their interpreting training and how the collapse of the Irish Association of Sign Language Interpreters (IASLI) has impacted the interpreting profession and Deaf community. Where do you turn to complain about poor quality interpreting?
With our tiny pool of less than 50 qualified interpreters working in Ireland, can we meet the increasing demand for ISL interpreters without compromising on quality?
Don't forget to watch it on Sunday Feb 22nd, at 10.40am on RTÉ One!
Useful links
The Centre for Deaf Studies - http://www.tcd.ie/slscs/cds/
Sign Language Interpreting Service - www.slis.ie
Bridge Interpreting - www.bridgeinterpreting.ie
Kerry Deaf Resource Centre - http://www.kerrydeaf.com/
Centre for Sign Language Studies - http://www.cslstudies.com/interpretation.htm
Signature (formerly CACDP) - http://www.signature.org.uk/
Citizens' Information - http://www.citizensinformationboard.ie/
Irish Translators & Interpreters Associaiton - www.translatorsassociation.ie
Finland
http://www.tulkit.net/
UK
1. http://www.appliedlanguage.com/
2. http://www.rnid.org.uk/
Other useful links:
http://www.writerscentre.ie/
www.tcd.ie