Hands On! - 22 Jan 2012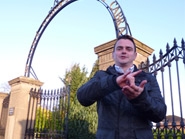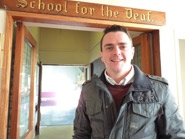 Hands On, 22nd January at 12.10pm on RTÉ One

A History of St Mary's School for Deaf Girls, Cabra
Watch this week's promo here......
St Mary's School for Deaf Girls in Cabra, established during the Famine in 1846, is one of the oldest Deaf schools in the world and continues to teach Deaf girls to the present day. It has contributed to the formation of the Irish Deaf Community and to the education of Deaf children around the world.
Presenter Seán Herlihy explores the school's beginnings in such a time of hardship, its teaching methods and how they have changed over the years, its significance for the growth of a strong Irish Deaf community, and its influence on schools as far away as Australia, New Zealand, South Africa and North America.
We meet past pupils, principals, historians and other contributors, who bring this history to life with stories of life in St Marys in various periods of history, the evolution of hearing aids and audiology equipment during WW2, the impact of the controversial decision to introduce oralism in the 1950's, the influence of French on Irish Sign Language, and, in turn, ISL's influence on other languages around the world; and the significance of the school in today's Deaf community.
Completing the picture is a wealth of archive footage and photographs spanning more than 100 years that beautifully illustrate this fascinating history.
If you have stories or materials to share, or would like more information, check out St Mary's Heritage group Facebook page or email: stmarysheritage@gmail.com
Useful information:
Deaf Heritage Centre
(St Joseph's Grounds)
Cabra, Dublin 7
www.deafheritage.ie
Email: deafheritagecentre@eircom.net
Phone (text only): 086 8567214
St Mary's School for Deaf Girls, Cabra
Dominican Convent
Cabra
Dublin 7
www.stmarysdeafgirls.ie
Office (353)+1+8385359/8386064
Fax (353)+1+8387943
Email info@stmarysdeafgirls.ie
Dominican Sisters
www.dominicansisters.com
Dominican Archives, Cabra
Email: archivesop@gmail.com
Tel: 01 838 6150
Further reading:
The Avenue: A History of the Claremont Institution by Rachel Pollard.
Contact: info@irishdeafhistory.com
www.irishdeafhistory.com
In Search of Truth: Journeys of Nineteenth Century Irish Dominican Women by Maura Duggan
http://www.veritasbooksonline.com/authors/d/m/maura-duggan/in-search-of-truth.html
Hands On would like to thank:
The Dublin Writers' Museum for providing us with a beautiful location for some of our interviews.
18 Parnell Square North
Dublin 1
Tel: 01 872 2077
Fax: 01 872 2231
www.writersmuseum.com
St Dominic's College, Cabra
Tel: (01) 8385282
www.stdominics.ie