This Week - 21 December 2008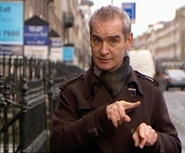 Eddie talks about job losses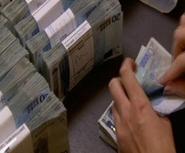 Economy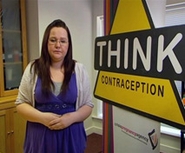 Caroline McGrotty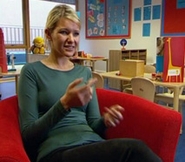 Yvonne Walsh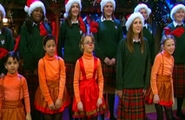 St Marys on Toy Show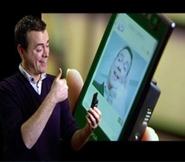 Senan Technology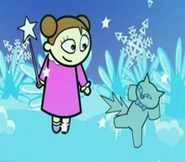 Molly & Mr Milk
Click here to watch this and previous episodes...
Please note Hands On is on this Sunday at the earlier time of 9:50am!! Make sure to set your alarms!
Tune in this Sunday the 21st for our special Christmas Programme!
This week we bring you great stories, not all Christmas themed but all very relevant. First up with growing fears about the economy, Eddie Redmond brings you a report on job losses among the Deaf Community and what you can do if you find yourself among the many who have recently become unemployed. Caroline McGrotty brings us a report on teen pregnancy and sexual health. Last Month girls from St. Marys School made a special appearance on the Late Late Toy Show, we go behind the scenes to see how they got on. Senan Reviews video calling facilities on mobile phones for his technology slot and of course we have a Christmas themed Molly and Mr. Milk.
Job Losses
Earlier in the series we brought you a report on the current recession and how it was affecting the Irish economy and whether or not your money was safe in the banks. Of course, recession has another major consequence and that is unemployment. As some businesses close down and others try to make cut backs many jobs are being lost. Statistics show that Ireland is currently experiencing the worst drop in employment since records began. In October, 75 people lost their jobs every day throughout Ireland, and unemployment figures continue to rise. Many Deaf people are being affected by the current situation. We look at what your options are if you do lose your job.
www.fas.ie
www.mabs.ie
Teen Pregnancy
Did you know that every year in Ireland, approximately 2,500 women under 20 become pregnant and it is thought that 80% of those pregnancies were unplanned. Caroline McGrotty brings a report on young mothers and sexual health. She meets young Deaf mothers Yvonne Walshe and Fiona Galvin to talk about their experience.
www.crisispregnancy.ie
www.thinkcontraception.ie

Late Late Toy Show
This years Late Late Toy Show featured the girl's choir from St. Marys School performing an ISL version of Rudolf the Red Nosed Reindeer! We went behind the scenes to see rehearsals and how they got on.
Senan Technology
The advent of Mobile phones over 10 years ago changed communication for the Deaf Community. Text messages became a really convenient way for Deaf people to instantly get in touch without being tied to a minicom! With technology constantly improving a new generation of phones are now available which allow you to make video calls, and sign to someone over the phone? But how do you know which to go for? Senan reviews two popular phones and discusses video calling technology.

Competition
We have a Sony Ericsson V640 to give away, just text or email the word COMPETITION with your name, address and age in to handson@mindthegapfilms.com or 0861736131
www.carphonewarehouse.ie
Molly & Mr. Milk
This week Molly and Mr. Milk visit WINTER land and make the sky angry so he's turns everything into ICE, tune in to see can they escape!
You can be in with a chance to win a €50 Smyths voucher and a Molly & Mr Milk Jigsaw! All you have to do is draw a picture of WINTER and send it into us at:
Hands On
6 Wilton Place
Dublin 2
And don't forget to include your Name, Address and age.
Don't forget you can see celebrities attempting to sign an ISL version of the song "Last Christmas" on youtube at:
http://www.youtube.com/watch?v=ldsHT7Is5rA
Have a great Christmas and New Year from all of us at Hands On!
We will be back with more great programmes starting from February 22nd, see you then!!