Sunday 21st November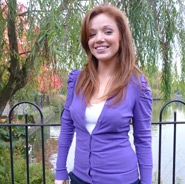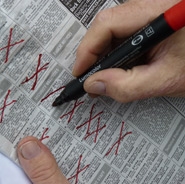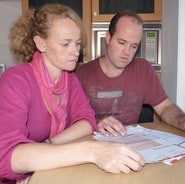 Sunday 21st November at 12:05pm on RTÉ1
This week on Hands On...
Finding the perfect job, balancing your budget, and knowing how to improve your C.V. and impress employers is hard enough at the best of times, never mind in the current climate. But, it's not all bad news. This week's episode of Hands On is dedicated to showing you the many positive options that are available to you if you are out of work, looking for a job or want to improve your skills.
In this programme we meet four Deaf people who are in very different situations -
There's Mark who's just left secondary school and is trying to find work without a third level qualification but doesn't know where to start.
There's Bob who doesn't have a qualification but has worked his whole life and isn't ready to retire just yet. He's finding it hard to compete in a market with so many younger people competing for the same jobs.
We meet Anna who just finished a four year degree but can't find work in her field. After four years of hard work she doesn't want to go back to school but also doesn't want to give up her chosen career.
Finally we meet Clare and John who have a family, a mortgage and bills piling up, and are struggling to make ends meet with both of them out of work and unable to afford childcare.
There are many people around the country in similar circumstances and it can be difficult to know where to start, where to get information and advice, and where to get help with your finances when things are tough.
The good news is that there are a number of positive options open to all of these people and to you as well. Whether it's improving your literacy or computer skills, finding work placement or volunteering to get that much-needed work experience, setting up your own business, or talking to someone about budgeting and managing your debts, there are a number of ways you can achieve your goals and turn your situation around.
We discuss FÁS, Local Employment Services and Community Employment schemes; the National Learning Network, FETAC courses and computer and literacy classes; the Willing Able Mentoring programme run by AHEAD that arranges paid work experience for graduates with a disability; the Money Advice and Budgeting Service (MABS) and how it can help you contact creditors and manage your debts; and offer advice on how to set up your own business. We also look at the many social welfare allowances that may be available to you and we have interviews with a number of people who have used some of these services to turn their lives around.
Watch The Video Promo For This Weeks Programme...
This programme is not to be missed! Click on the links below to find more information about the many services we discuss in this programme.

General advice:
Citizens Information Centres
Equality Authority
Irish National Organisation of the Unemployed
Losingyourjob.ie

For information on training, jobseeking and business:
County and City Enterprise Boards - information on Back to Work Enterprise Allowance
Deaf Village Project, Cabra
Employ Ability - supported employment service for people with disabilities in southwest Dublin.
FÁS
FÁS supported employment services
FÁS local employment services
FÁS community based services
Fulbright Scholarship - an award offered to people who wish to study in third level courses in the United States. A number of Irish Deaf people have received this in the past.
Irish Business and Employers Confederation (IBEC) Irish Deaf Society Deaf adult literacy services
National Learning Network
Open University Willing Able Mentoring programme

Financial advice:
List of Social Welfare Local and Branch Offices by County
Money Advice and Budgeting Service

Volunteering:
Volunteer Centres Ireland
Hands On wishes to thank the following for their cooperation:
Ireland's Financial Services Centre (IFSC)
Savills property services
Dublin City Council