Hands On! - 20 Nov 2011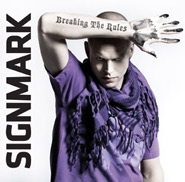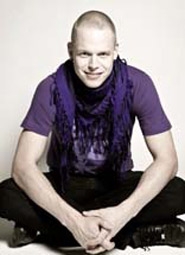 Sunday, 20th November at 12pm on RTÉ One
Get ready to get your groove on as this week's exciting Hands On feature on the up and coming Finnish Deaf rapper Signmark!
People often assume that Deaf people and music don't mix, but Signmark breaks all the rules as a fully fledged hip-hop artist who knows no boundaries! He has toured over 40 countries and has sold thousands of albums but the best part is that he is the first Sign Language Artitst to secure a record deal with a major record label! The Irish Deaf Community fell in love with him at his first ever Irish performance this year for the IDS 30 year celebrations.
When Marko Vuoriheimo was seven, he started lip-reading his grandparents who were singing Christmas carols and translating the songs to sign language so that his Deaf parents could follow. From then, Marko developed an infatuation with music and watched MTV religiously. But when he decided he wanted to be a singer, his peers laughed at him and teachers discouraged him. Marko persevered and with the help from his friends and volunteers, he released the world's first sign language hip-hip DVD in 2006 and took on the pseudonym 'Signmark'.

He was invited to compete in Finland's National Song Contest for the chance to represent his country at the Eurovision, he made a massive impact on the viewing public, who voted him second in the contest. This success paved way to his record deal with Warner Music Finland and then the release of his second album, aptly named 'Breaking the Rules'. There's no looking back for Signmark as he heads towards world domination!
As Signmark makes his debut appearance in Dublin, where Ronan Dunne finds out the secret behind Signmark's success, what inspires his songs, why he has picked ASL as his performing language and we also grill his band mate, Brandon for the inside scoop! We have exclusive footage of Signmark's performance at the Irish Deaf Society's 30th Anniversary celebrations! This is one feature that is not to be missed!!
To find out more about Signmark and his latest tour dates:
http://www.signmark.biz/site/en/home
You can buy his albums from: http://signmark.biz/site/en/merchandise
To find out more about other Deaf performing artists, check out D-Pan: http://www.dpan.com/
To learn more about Irish Deaf Society, check out this link: http://www.irishdeafsociety.ie/