This Week - 20th April 2008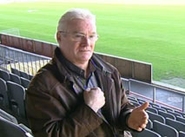 Tim Grace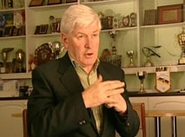 Larry Coogan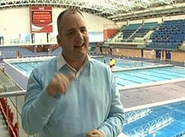 Paul Keating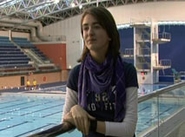 Nora Duggan
Click here to watch this programme and previous episodes...
Short Film Competition
Don't forget to click here for details on how to enter our Short Film Competition...
Tune in this Sunday for a fantastic, feature length programme celebrating 40 years of the Irish Deaf Sports Association. The IDSA is 40 years old this year so Sarah Jane takes a look back at its history and highlights from throughout the years.
We start with Deaf football - although it's been around a lot longer than 40 years! She gives a brief history of St Vincent's football team, which started back in 1949 as St. Philomena's football club. We meet footballing legend Tim Grace who tells about his start with St. Philomena's and then his four years spent playing for Bohemians FC.
Con Lynch and Tim Grace explain how St Vincen't needed to be affiliated with a National Sports body before they could compete internationally and how this led to the founding of the IDSA - the first Irish organisation to be set up and run by Deaf people. Larry Coogan, the first, and current, chairperson of the IDSA tells us why it was set up and about going to Yugoslavia in 1969 to the Deaflympics congress and appealing for Ireland to be accepted.
We look back to the World Deaf Games in Romania where Ireland took its first medal in 1977. It was silver in swimming for Deirdre Byrne Dunne. She recalls the excitement of the time at not only being first but also first woman.
We also meet other swimming legends Paul Keating, Alan Turner and one of the most successful Deaf athletes in the world John Kealy who alone has won 73 medals. He talks about competitions and just missing out on qualifying for the hearing Olympics in Sydney in 2000.
We see some new young talent who are sure be big names in the future, Kevin Dudley plays for Bohemians under 15 and Nora Duggan who looks like a very promising swimmer. With a lot of young talent joining hearing teams will this be a problem for the future of Deaf sport? We talk to Eoin Nolan and Joseph Watson about playing for both Deaf and hearing teams.
Finally, we pay tribute to some of the original founders of the IDSA, who have since passed away. Their amazing contributions to Deaf sport, played a huge role in devleoping the strength of the organisation today.
Be sure to tune in for this great celebration of Deaf sport!