Hands On! - 23 Dec 2012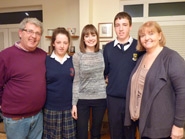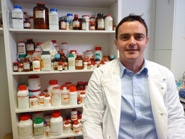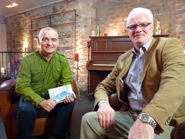 Don't forget Hands On is back on Sunday 6th January at 12:40pm on RTÉ One
We've got lots in store for you this week. First off, we challenge Michelle Hennessey, a reporter with news website The Journal who has no sign language, to spend the day with a Deaf family. She's thrown in at the deep end when she arrives at Teresa Lynch and Brian Crean's home as the family is rushing to go to school and work! At the Centre for Deaf Studies she gets an insight into Irish Sign Language and discovers some of the challenges Deaf people face every day. Later she gets a behind-the-scenes tour of Deaf Village Ireland. Tune in to see how Michelle copes as the tables are turned and she finds herself having to overcome communication barriers!
Last summer the media reported that a breakthrough had been made in the search for a cure for deafness when scientists in Sheffield used stem cells to restore some hearing in deaf gerbils. Our presenter Seán Herlihy investigates, along the way meeting Trinity College lecturers Dr John Bosco Conama from the Centre of Deaf Studies and Dr Gavin Davey from the School of Biochemistry and Immunology who give their views on how significant these scientific developments are. He also discovers how members of the Deaf community feel about the possibility of a cure.
Finally in the first Take Five of the New Year Eddie Redmond meets former Bohemians footballer and Deaf Scouts founder Tim Grace! You don't want to miss it.
For more information please contact:

Trinity College Dublin: http://www.tcd.ie/
Centre for Deaf Studies: http://www.tcd.ie/slscs/cds/
Powerscourt Centre: http://www.powerscourtcentre.com/
Ormond Wine Bar: https://www.facebook.com/pages/The-Ormond-Wine-Bar/181985853298
Deaf Village Ireland: http://www.deafvillageireland.ie/
Lincoln Inn: https://www.facebook.com/lincolnsinn?rf=164500540242576
Temple Bar Cultural Trust: http://www.templebar.ie/