This Week - 19th November 2006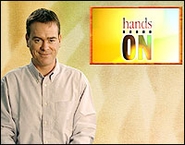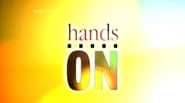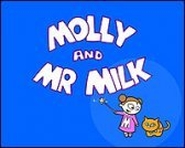 This week on Hands On, Caroline Worthington meets some Deaf students studying at third level, we have a video diary from Caroline McGrotty about the St. Mary's and St Joseph's Debs and Julianne Gillen reports on the launch of the new All Ireland Mental Health for Deaf people. We also have News and Molly and Mr. Milk. Hope you enjoy the programme!
Third Level
Since Hands On covered this issue eight years ago, access to third level education for Deaf people has undergone some welcome changes. Supports are much more readily available and the Deaf Needs Assessment summer school in Trinity College has helped to make Deaf students more aware of what they're entitled to in terms of these supports. Hands On interviews three Deaf students to ask about their experiences at third level and we also meet Bronagh Byrne, a Deaf woman who has recently completed a PhD titled 'From Ability to Disability' at Queens University in Belfast, exploring the experiences of Deaf and hard of hearing students at third level. Bronagh now works as Policy Officer for the new Centre on Human Rights for Disabled People at Disability Action.
Debs Video Diary
Caroline Mcgrotty is a 17 year old St. Mary's student who has spent over a year planning for one night - the night of her debs! We follow Caroline as she makes the final preparations for the big night, everything from hair, nails and fake tan to collecting money from uncooperative teachers!
Mental Health
Up to 40% of Deaf people in Ireland will suffer from a mental illness in their lifetime, but how can this be detected and treated? Last October, President Mary McAleese launched a new All Ireland Mental Health Service for Deaf People, which was set up by the NAD and the RNID in association with the Northern Ireland Forum on Mental Health and Deafness. Julianne meets some of the people involved with setting up this new service to ask what the service promises to provide and how people can recognise mental illness and access the service.
Molly and Mr. Milk. (Letter V)
In the land of V, Molly and Mr. Milk watch videos with a vampire and a Viking!
News with Senan
Jane Fernandes appointment as president of Gallaudet University triggered off several months of protests, a student rally on Capitol Hill, the arrest of 133 protesters, an hunger strike and tent cities all over the USA along with a couple in Europe. Following all this strife, the Board of Trustees announced on 30 October that they were revoking Fernandes' presidency. This is the second time in 18 years that protesters have forced presidents from office in Gallaudet. While celebrating, students and professors on campus said the work is not yet finished, that they need to make sure that the search for a new president is fair and transparent. The Board is now looking for a new president. Fernandes says she was very disappointed with the decision and that she believes she could have contributed significantly.
www.washingtonpost.com/wp-dyn/content/article/2006/10/29/ AR2006102900533.html
www.deafread.com
Tutors from Edinburgh are set to fly to Africa to bring sign language experts to Malawi and Swaziland to spend two years training interpreters. Both countries have fully developed sign languages, but very limited access to interpreters. High levels of HIV and Aids contribute to some of the lowest life expectancies in the world. There is a desperate need for sign language interpreters to enable Deaf people to access information about HIV and Aids, as well as education and employment. It's an exchange programme and African teachers will travel to Edinburgh to learn from Scottish teachers and interpreters.
http://news.scotsman.com/edinburgh.cfm?id=1475202006
And in Ireland, Deaforward and Greenbow are running workshops this month. For more information, check out the Greenbow website: www.greenbowdeaf.com/events/2006/index.html
and Aertel page 525, 526 and 527.
Presenter Search
This series we're searching for a brand new presenter for Hands On! If you'd like to see yourself on screen with Senan, Julianne, Sean, Teresa, Eddie and Caroline, send us a video that shows us your presenting skills! We would like to see you presenting a story that interests you, and interviewing someone (it doesn't matter who!). We will show your video on Hands On and our panel of judges will decide who will be the newest member of the Hands On team!
We're looking for presenters of all ages so don't be shy! Send your videos (Mini DV tape or DVD) to Hands On, 6 Wilton Place, Dublin 2 before December 8th 2006. Videos should be no longer than 3 minutes. If you would like more information please email us: handson@mindthegapfilms.com Good luck!

CONTACTS
Third Level Education
Deaf Needs Assessment
http://www.tcd.ie/disability/projects/dna/index.php
Email: dnaproject@tcd.ie
Disability Action
www.disabilityaction.org
Centre on Human Rights for Disabled People
http://www.disabilityaction.org/humanRights.aspx
Disability Action
Portside Business Park
189 Airport Road West
Belfast
BT3 9ED
Tel: 02890 297880
Textphone: 02890 297878
Typetalk (Telephone to Textphone): 18002 02890 297878
Mental Health
National Association for Deaf People (NAD)
www.nadi.ie
35 North Frederick St,
Dublin 7.
Tel: 01 872 3800
Minicom: 817 5777
Fax: 01 878 3629
Email: nad@iol.ie
Frankie Berry - Counsellor
National Chaplaincy for Deaf People,
40 Lr. Drumcondra Road,
Dublin 9.
Tel/Voice/TDD: (01) 8305744
Fax: (01) 8600284
SMS: 087 6471058
Email: office@ncdp.ie
News
Gallaudet University
www.gallaudet.edu/
800 Florida Avenue, NE,
Washington DC 20002
Minicom/Tel: 202 651 5000
Deaforward
Irish Deaf Society,
30 Blessington Street,
Dublin 7.
Tel/SMS: 01 860 1987
Fax: 860 1986
Email: louise@irishdeafsociety.ie
Email: info@deaforward.ie
Greenbow (Deaf Lesbian, Gay, Bisexual & Transgender society of Ireland)
www.greenbowdeaf.com
Outhouse,
105 Capel Street,
Dublin 1.
Tel: 01 873 4932
Fax: 01 865 0090
Text: 086 367 1375
Email: deafgreenbowlgbt@yahoo.ie