Hands On! 19 Jan 2014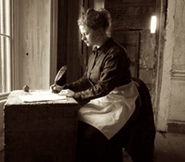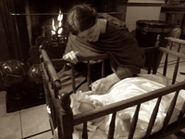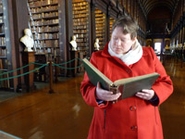 For an ISL version of this information, check: http://bit.ly/1hT2ECy
This week on Hands On, Alvean Jones dives into the history books to find tales of what life was like for Irish Deaf Women through the years.

We look at Countess Mary O' Brien, an aristorat from the 1700s who is the mother of Ireland's first recorded CODA.

We examine the troubled life of Anna Eakins, who was abandoned to a workhouse by her family when they emigrated to America.

We find the paintings of Beatrice Gubbins who was a well respected Deaf painter who lived with her four Deaf sisters in Cork.

And we hear the tale of Julia Kennedy, who spent much of her life living and working in a Magdalene laundry.
Tune in Saturday January 18th at 12:25
OR
Catch the repeat on Sunday January 19th at 10:45
All on RTÉ One.
Hands On would like to thank:
Find My Past - www.findmypast.ie
Limerick City Museum - www.limerickcity.ie/citymuseum
Cork City Library - www.corkcitylibraries.ie
National Archives of Ireland - www.nationalarchives.ie
British Library - www.bl.uk
Magdalene Laundry Limerick - www.magdalenelaundrylimerick.com
Carrickmacross Workhouse - www.carrickmacrossworkhouse.com
Ballinakella Press
Cork Historical and Archaeological Society - www.corkhist.ie
Philadelphia Museum of Art - www.philamuseum.org
Deaf Heritage Centre
The Anglo-Celt - www.anglocelt.ie
Virtual Visit Tours - www.virtualvisittours.com
Glanmire Heritage Society
David Breslin
Cork Holly Bough
Crawford Gallery, Cork - www.crawfordartgallery.ie
British Deaf History Society - www.bdhs.org.uk
LSAD Library
John Griffin